Gang-Rape in Khagrachhari: Victim's mother identifies 3 rapists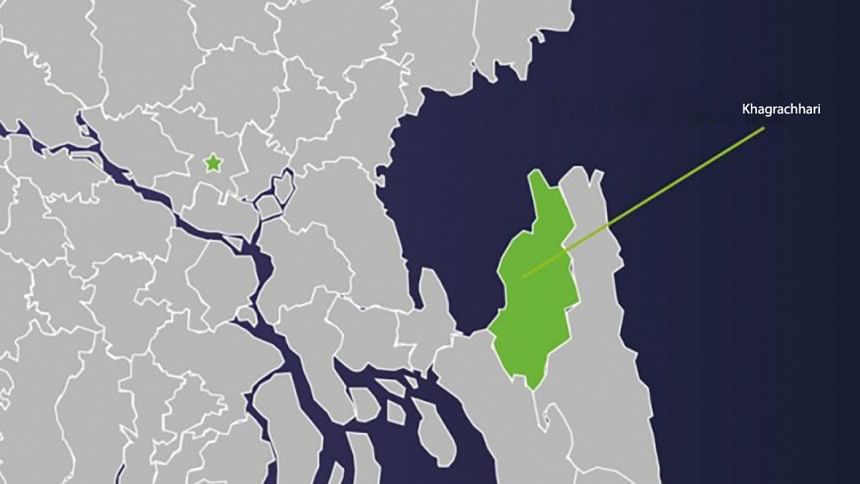 The mother of the woman who was gang-raped in Khagrachhari on Thursday identified three rapists at the Sadar Police Station yesterday.
Mohammad Abdul Aziz, superintendent of Khagrachhari police, said, "The arrestees primarily admitted that they raped the Chakma woman and looted valuables from their house."
The SP, however, did not disclose the number of the arrestees. He said all are from different parts of the district.
Meanwhile, the victim's mother said she remembered names of two perpetrators -- Shahin and Faruq. They were calling out each other's names that night, she said.
"Both are around 22 years old. Faruq beat me mercilessly," the mother said.
"The nine rapists with sharp weapons broke into my house around 2am on Thursday, tied me and my husband up and raped my daughter," she said.
"It was a brutal incident. We will disclose identities of the rapists in the morning," the SP said yesterday. The SP confirmed that all the criminals were settlers.
A case was filed with Khagrachhari Sadar Police Station.
The victim is now being treated at home as the family is unable to afford her treatment at the hospital, said her mother.
Meanwhile, rights body Ain o Salish Kendra expressed grave concern over the rape incidents at Khagrachhari and Sylhet MC College.
Incidents of violence against women and children have become frequent in the Chattogram Hill Tracts due to a culture of impunity, it said.