DU plans life after reopening
Avoiding session jams a priority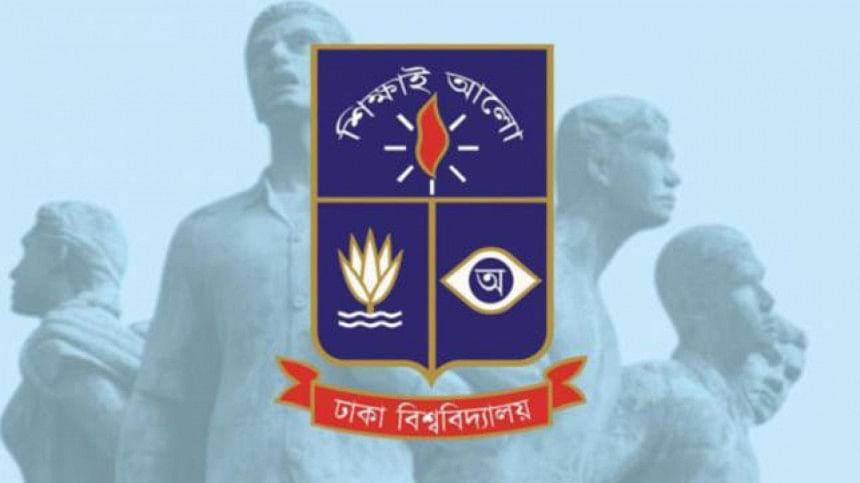 As possible ways out of a shutdown-induced session jam, the authorities of Dhaka University are mulling over various measures, including merging two semesters into one, taking extra classes, and cutting public holidays.
Now in its sixth month, the shutdown has already left academic calendars in disarray, prompting the authorities to start thinking of ways to make up for the loss in lessons and delayed exams once the university reopens.
In this regard, a draft instruction for residential students has already been prepared in the last meeting of the provost committee that took place on September 17.
"We are considering several measures. We have discussed merging two semesters into one. If it happens, then the classes and examinations of chosen departments will be conducted according to the procedures of a yearly system," said DU Pro-Vice-Chancellor (education) Prof ASM Maksud Kamal.
"For the departments that already follow the yearly system, we can take examinations by curtailing the timeline of classes by eight to nine months," he told The Daily Star.
While Prof Kamal hoped that the students would not have to face long session jams, he said a little of it may be inevitable. "Those who are at the end of master's or honours degree may face a jam of some months. But freshers and sophomores will not have to face any session jam," he said.
A week after the country reported its first Covid-19 case on March 8, the DU authorities, like all other educational institutions, suspended academic activities till March 28, only to extend it further. As of the latest announcement, the university will remain closed till October 31.
In the first week of July, DU started online classes in all the departments. But the endeavour could not yield much results as many students, especially those who went back to their homes in rural areas, did not have the access to digital devices and internet connections.
This is one of the reasons why some students think that the authorities should not hold examinations right after the reopening, and allow breathing room for such students.
"Not everyone could join the online classes. Considering their situation, the university should not hold examinations right after the reopening," Adnan Ahmed, a final year student of marketing department, told this newspaper.
DRAFT INSTRUCTIONS
According to the draft instruction prepared in the provost committee's meeting, residential students must not crowd at public places like hall dining, canteen, mess, and must maintain hygiene requirements, social-distance, and use masks following the reopening.
Students should also avoid traveling in groups, meetings, restaurants, parties and public transport as much as possible, the document said.
A letter, signed by committee member secretary and university proctor Prof AKM Golam Rabbani, has been issued to this end.
The draft advised that no one can sleep on the floors while a maximum of four people can stay in a two-seat room and eight people can stay in a four-seat room.
No outsiders will be allowed to stay at the dorms, it said, adding that violating these instructions will be considered as anti-disciplinary activities.
The instruction reads that if any student is sick prior to coming to the dorms, he or she has to notify the authorities in advance.
Prof Delwar Hossain, provost of Shaheed Sergeant Zahurul Haq Hall, said the instructions have been drafted for now. Once finalised in the syndicate, the vice-chancellor will let all know about it through a press conference.