Cooperate with govt to eliminate dengue: Quader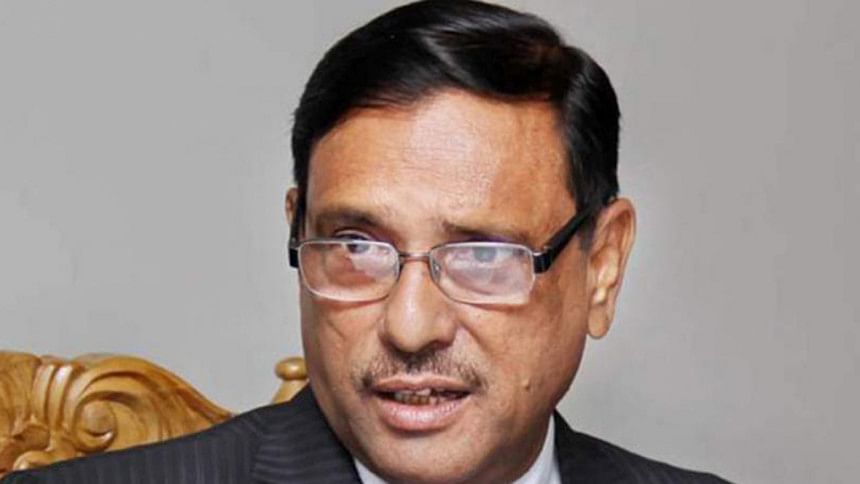 Road, Transport and Bridges Minister Obaidul Quader today urged people to cooperate with the government instead of criticising it unnecessarily to tackle the dengue prevalence.
He said this while speaking at a programme organised by AL Relief and Social Welfare sub-committee at Dhanmondi 32 in the city, marking the birthday of Bangamata Sheikh Fazilatunnesa Mujib.
Referring to the Prime Minister's directives to intensify the cleanliness drive, Quader, also the AL general secretary, said, "Now the only work is to check the life-threatening dengue."
Urging all to keep their own homes and workplaces clean, Quader said the two city corporations of Dhaka and other organisations concerned are working in a coordinated manner to eliminate dengue.
Regarding BNP's claim of the government's failure in controlling dengue, Quader said, "BNP itself has failed to play its due role as a responsible opposition party."
He suggested BNP to recognise its own failure first before talking about the government's failure.