2 die of dengue in Faridpur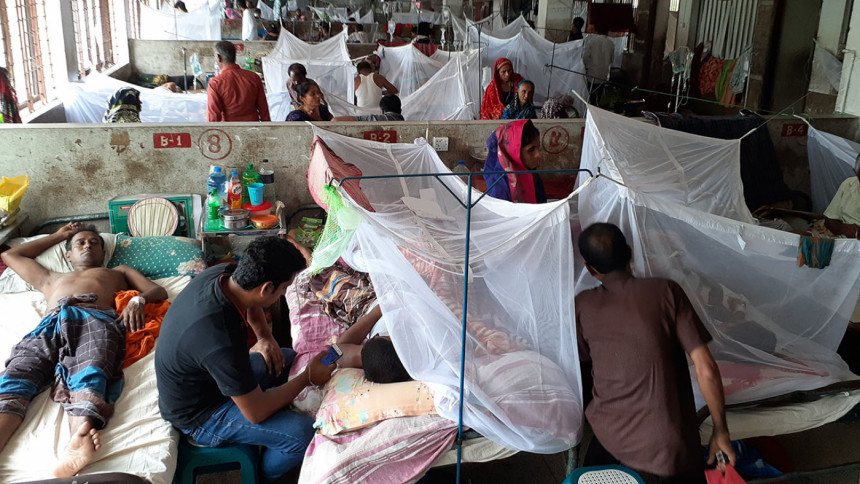 Two persons including a college student died of dengue fever while being treated at Faridpur Medical College Hospital (FMCH) today.
Sumon Bashar alias Raju, 20, a student of grade XII of Sortajitpur College in Magura, died during treatment at the FMCH this morning, our Faridpur correspondent reports quoting family and hospital doctor.
He was son of Mizanur Rahman of Chadpur village under Sadar upazila of the same district.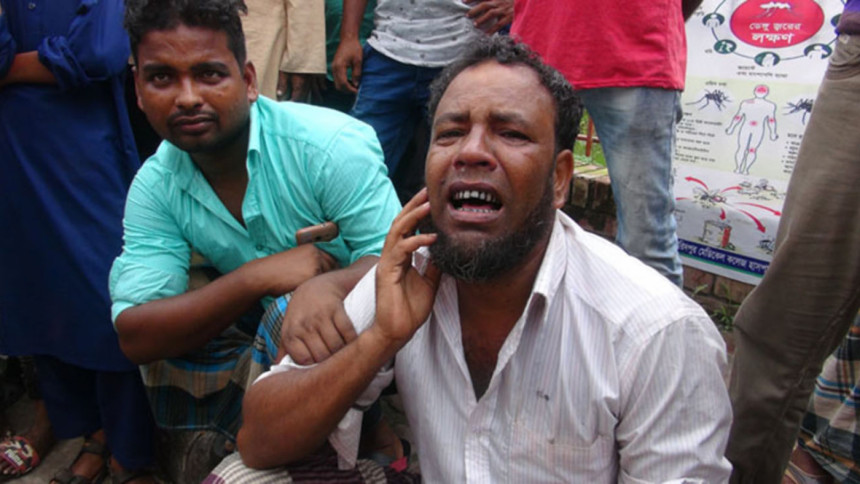 "Sumon was admitted to Faridpur Medical College Hospital with dengue fever on August 12. He died while being treated at the hospital this morning," said Kamoda Proshad Saha, superintendent of FMCH.
Victim's father Mizanur Rahman said his son had been suffering from fever since August 7 and he was admitted to Faridpur Medical College Hospital on August 12 being diagnosed with dengue. He died at the hospital around 9:30am today.
Besides, a man, Yunus Sheikh, 55, son of Ainal Sheikh of Sultanpur village in Sadar upazila of Rajbari, died of dengue fever at the same hospital around 6:55pm, said Kamoda Proshad Saha.
Yunus was first admitted to Rajbari Sadar Hospital as he had been suffering from fever for several days. He was shifted to FMCH on August 12 after he was diagnosed with dengue fever.
Anamul Haque, civil surgeon of the hospital, told our correspondent that a total 1,100 dengue patients got admitted to different hospitals in Faridpur including the FMCH between July 20 and August 17. Among them, 570 dengue patients have already been released from the hospitals after treatment, while 396 patients are being treated at the hospitals.
A record 49,999 people got infected with the mosquito-borne disease so far this year, according to a report issued by the Directorate General of Health Services (DGHS) yesterday.
Of them 7,716 are currently admitted in hospitals across the country.
This year, the official number of deaths in dengue so far is 40 and the unofficial one is 93.
A total of 1,719 new patients -- 759 in Dhaka and the rest outside -- were admitted to different hospitals in 24 hours until 8:00am yesterday, according to the DGHS.
Last year, at least 10,148 people got infected with dengue fever across the country.