CCC Polls: Womens' issues neglected in candidates' pledges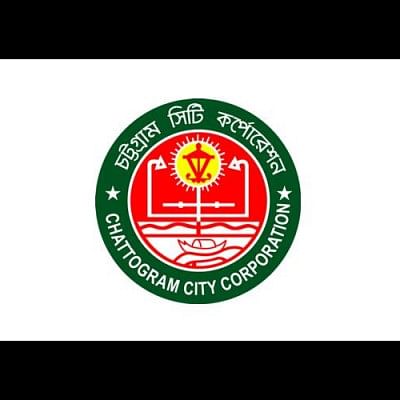 Women make up 48.83 percent of the electorate in the Chattogram City Corporation polls, but they feel neglected in the pledges made by the two major candidates. Women voters of Chattogram feel that the candidates did not place enough importance in tackling gender-based issues.
Talking to The Daily Star, several women mentioned that the two major candidates -- Rezaul Karim Chowdhury and Dr Shahadat Hossain -- should have emphasised initiatives to make Chattogram a women-friendly city and ensure hassle-free movement and safety. Woters feel they did not pay enough attention to these issues in their campaigning activities and manifesto.
Both the candidates mentioned maximum four gender-based issues, which female voters find inadequate.
Out of 19,38,706 voters in the CCC polls, 9,46,673 are women.
On Saturday, Awami League-nominated mayoral candidate Rezaul Karim Chowdhury announced a 37-point manifesto while BNP candidate Shahadat Hossain announced his nine-point manifesto with 75 pledges.
The notable promises made in Rezaul's 37-point manifesto are: eliminating waterlogging, 100-day priority projects, resolving traffic congestion, restoring discipline on roads, evicting occupants of canals and rivers, managing waste, developing Chattogram as the country's tourism capital and ensuring 100% holding tax collection.
Shahadat made 75 promises on nine points that include water-logging, health care, education, holding tax and housing, cleanliness, safety, communal harmony, aesthetic and tourism, and IT.
Among his 37 points, Rezaul mentioned -- setting up public toilets for women in the busiest points of the city, introducing separate transport services, mandatory training for self-defence, aiding women entrepreneurs in each ward and developing modern maternity services.
On the other hand, Shahadat made two promises including setting up modern public toilets for women and establishing special cells for female patients at the CCC-run health centres.
Earlier in the 2015 CCC polls, BNP-backed mayoral candidate M Manjur Alam in his manifesto had promised to set up separate swimming pools for women. He had also mentioned setting up two buses for women and children and a hostel for working women.
Manjur's rival, AL-backed candidate AJM Nasir Uddin had pledged separate bus services for women. He had also promised to allocate plots or flats for working women.
But those promises were not materialised.
"Women want a safe and women friendly city free of stalking and sexual harassment. These are major concerns for us. The candidates should have spoken on this vital issue," Arafat Ara, a student of Chattagram University, told The Daily Star on Saturday.
Echoing the same, noted writer Ferdous Ara Alim said, "Social security is now a major concern for women. Things are getting worse day by day as we see women are subjected to rape and torture in public vehicles in the city, just like other parts of the country."
This issue should have been addressed more widely for a modern city, as female-friendly services is still absent everywhere in society, she said.
Pointing out that separating transportation services for women would not be a good long-term solution, she said CCC should instead try to arrange adequate number of seats in public transport and train the operators so that women can use transportation without hassle.
Jannatul Ferdous Popy, a former CCC ward councillor under a reserved seat for women, said on safety issue, complaint centres need to be set up in every ward so women can get urgent assistance if needed.
The mayor needs to address the acute accommodation problem faced by huge number of working women and students coming from different districts, she added.