Canada seeking to expand trade with Bangladesh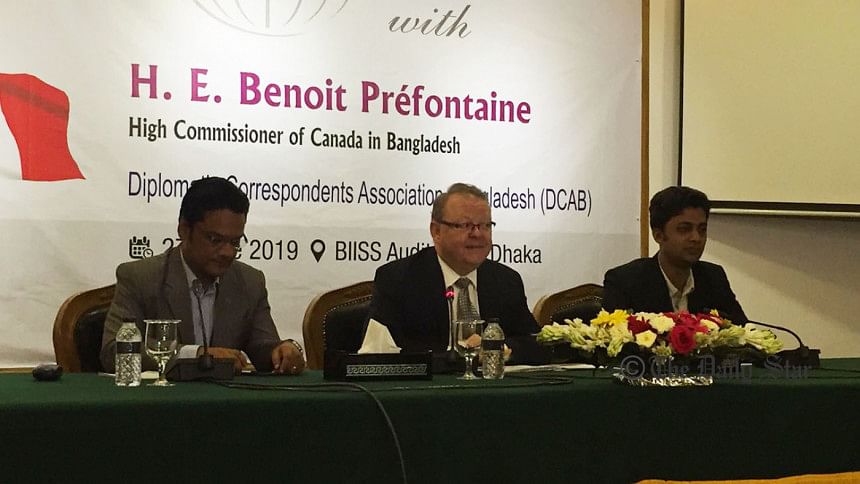 Canada is seeking ways to expand business with Bangladesh, Canadian High Commissioner to Dhaka Benoit Préfontaine has said.
"We have appointed a senior trade commissioner to explore trade opportunities," he told diplomatic reporters at a press meet today.
The interest grew because of the economic growth of Bangladesh. However, infrastructure and governance remain issues of concern, he said.
According to him, bilateral trade between the two countries stand beyond US $2.36 billion, what was US $600 million back in 2004.
For Bangladesh, the major export item to Canada is the readymade garments, which amounts to nearly US $1.5 billion annually.
The Canadian high commissioner mentioned, the country wants to export aerospace technology and helicopters to Bangladesh.
Diplomatic Correspondents Association of Bangladesh arranged the meet at Bangladesh Institute of International and Strategic Study.