Banani fire: Transmission of Duronto TV, Radio Today shut down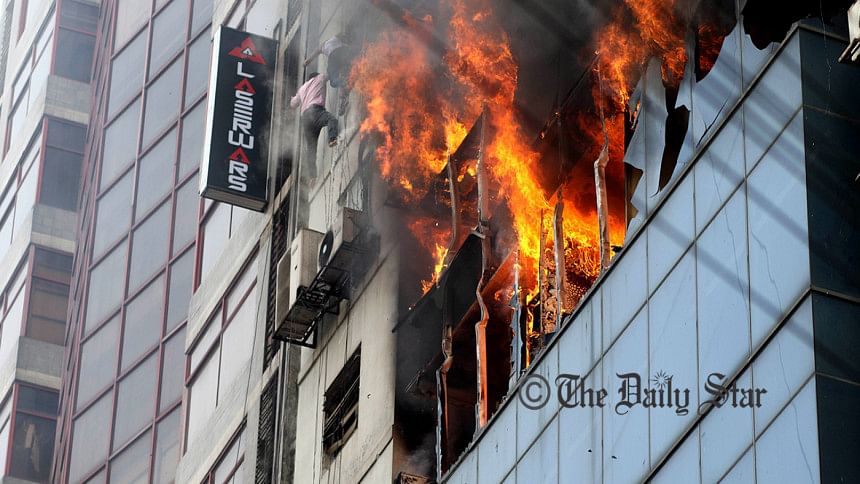 The transmission of a private television channel Duronto TV and a radio channel Radio Today has been offline since a fire broke out at FR Tower in Dhaka's Banani area this afternoon.
The office of both of the broadcasters are situated beside the affected FR tower, reports Bangla daily Prothom Alo.
All the activities of Radio Today has been shut off and no programmes are being aired, Gazi Habiba Afroz, a news presenter of the FM radio channel, told Prothom Alo.
At least 19 persons, including a Sri Lankan citizen, were killed and 70 others injured in the fire.
The fire spread very quickly after its inception, hence all the activities were suspended, officials of Duronto TV said.
The fire broke out on the eighth floor of the 22-storey building on Banani Road 17 around 1:00pm and engulfed other floors immediately. The cause of the fire could not be known immediately.
The fire was brought under control around 4:45pm, said Farid Uddin, a duty officer of the Fire Service and Civil Defence headquarters.