Another month-old rape surfaces only after video release
Two teens confess to crime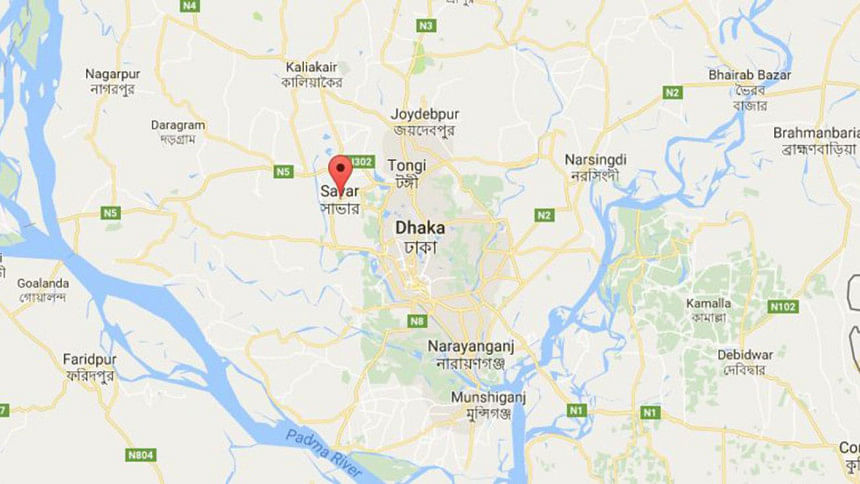 Two accused among 15 in a case for gang-raping a girl and assaulting another in Savar confessed to court of the crime yesterday.
Earlier on Wednesday night, the rape victim's elder sister filed the case against 10 named and five unnamed members of a gang, Kamruzzaman, officer-in-charge of Ashulia Police Station, told The The Daily Star yesterday.
The accused are: gang leader Sharuf (18), "Shadhu market" Al-Amin (19), "Diamond" Al-Amin (18), Zakir (18), Redoan (19), Badsha (18), Jihad (20), "Goru" Al-Amin (19), "Bata" Al-amin (19), and Shakil (19).
All are members of a gang known as "Prince gang" lead by Sharuf, police said.  Sharuf, Diamond Al-Amin, Jakir and Rakib were detained in separate drives on Wednesday, said OC Kamruzzaman.
Among the detainees, three were shown arrested in the case and sent to court with seven-day remand prayers, while Rakib was released as police did not find his involvement in the incident, the OC added.
Dhaka's senior judicial magistrates Md Rajib Hassan and Md Moniruzzaman recorded the confessional statements of Sharuf and Zakir respectively under section 164 of the Code of Criminal Procedure (CrPC) after investigation officer AKM Fazlul Haque, an inspector of Ashulia Police Station, produced the duo at their chambers.
Diamond Al-Amin was also produced before the court with a seven-day remand prayer, but the court decided his hearing will be held at the juvenile court on Sunday, after a defence lawyer claimed that his client's age is below 18.
THE CASE STATEMENT
According to the case statement, on August 30 around 3pm, the victim, a factory worker, along with a female friend, and a distant uncle of her and her uncle's neighbour, went for a visit in North Pabnartek area. There, around 15 gang members including named accused cornered them. They beat up the four and forcibly took the two girls to two separate remote places nearby, and gang-raped one. They also recorded the incident on video. They freed the two around 5:30pm, after giving them death threats.
The incident came to light four days back, after the video spread among locals, said police.
Primarily, police suspected that both girls were raped, but one of the girls, aged around 18, claimed that she was assaulted not raped, according to police.
Police were also interrogating the two young men who were with the victims at the time.
'NOT REPORTED EARLIER OUT OF FEAR'
On Wednesday, talking to reporters in presence of police, the uncle of the victim (20), also a worker of a local cap factory, said after the incident, the girls said they were assaulted and not raped. "We did not report it because of the threats issued by the gang members," he said.
"As a video of the incident was leaked somehow three days ago, we came to know that my niece was gang-raped," he said, adding that his niece left her job and went back to her village.
According to police and locals, after the video came to light, Akram, a local businessman and father of Sharuf, tried to mitigate the issue by providing money to the victim's family.
Akram admitted to a journalist over phone that he collected money from parents of the other gang members to pay the victim family and settle the matter outside court. The Daily Star has a copy of the conversation.
Earlier during a visit to Akram's house in Vadhail area on Wednesday, all members of the house were found to be in hiding.
A NOTORIOUS GANG
Visiting the area, this correspondent spoke to at least 10 locals and came to know that a group of 20 to 25 teenagers were involved in criminal activities there, including taking drugs. The gang members also sometime engaged in altercation with another group.
"The teenagers used to gather in the area and committed crimes but we could not protest in fear as they were rowdy," said Montaz Uddin, who farms vegetables next to the crime spot.