4th class staff of DMCH Burn Unit demo
Demand permanent employment, job security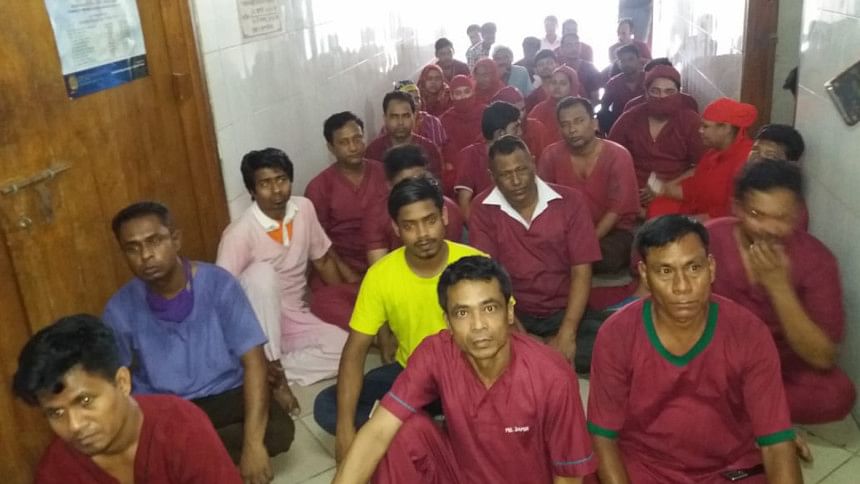 Fourth-class staff of the National Institute of Burn and Plastic Surgery at Dhaka Medical College Hospital (DMCH) today staged a sit-in demanding job security.
They staged the sit-in from 11:00am to 12:00pm in front of the office of Dr Samanta Lal Sen, chief coordinator of the institute, on demands of permanent employment.
Talking to The Daily Star, Jiban Miah, one of the employees, said he has been working there since 2007 without salary in hope of securing the job.
"We have been working here for 10-15 years in this way, but no step has been taken to officially recruit us or give us permanent employment along with salary. We cannot keep working like this anymore," he said.   
Dr Samanta Lal Sen said the workers' demands are logical. "We are trying to regularise the workers but the authorities are yet to respond in this regard."
The workers allege they have to engage in other informal works, such as working in shops during off-duty hours, in a bid to run their families.
The agitating workers said they will continue their one-hour sit-in programme again tomorrow.