DMCH struggling due to rising dengue patients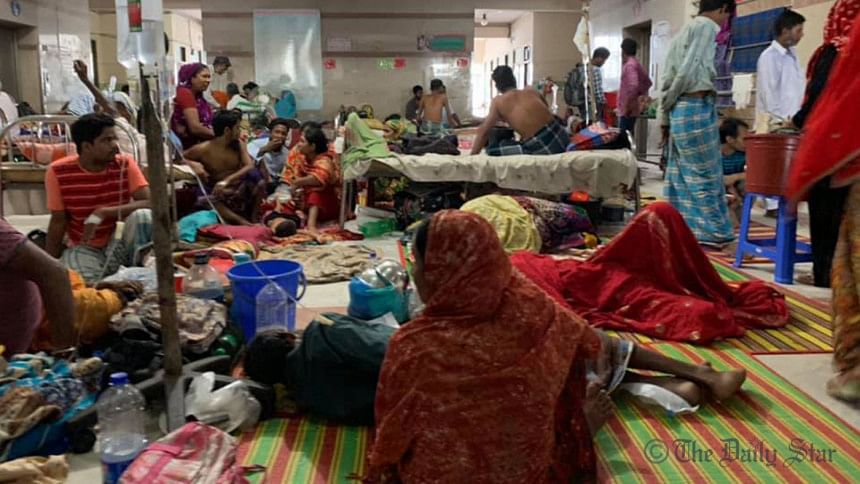 Dhaka Medical College Hospital, like other hospitals in the capital, has been dealing with an outbreak of dengue fever which has resulted in growing number of patients being admitted to the hospital and that too in much higher numbers than its capacity.
Many patients, most of who are suffering from dengue fever, were seen receiving treatment at the staircase and balcony as the hospital wards ran out of space, our senior staff correspondent reports from the spot.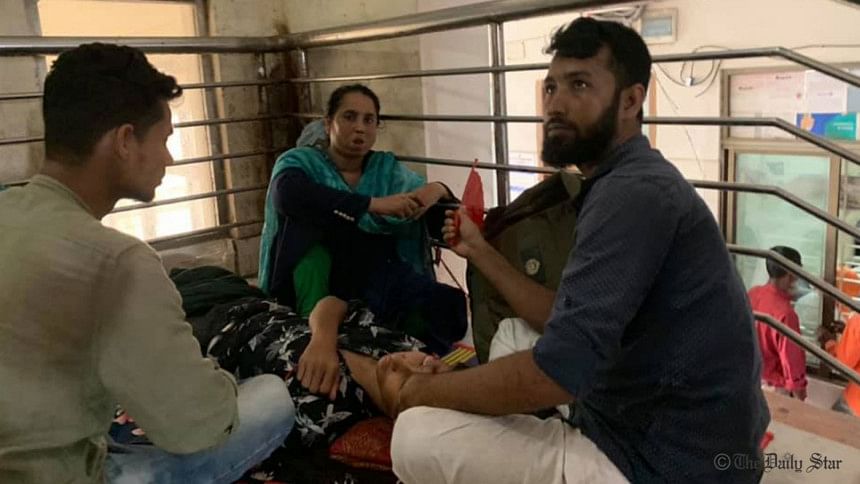 Staff from emergency department of DMCH said they have capacity for 200 people but the number of patients is way more than that.
Despite a special corner on the ninth floor of DMCH has been dedicated for dengue patients, but all beds of each ward on the floor are mostly full with the people affected by the mosquito-prone disease.
There is no space on the floor, balcony or even at the entrance of many wards, the correspondent said.
This year, hospitals have seen a record number of dengue patients, unmatched in the past 18 years.
A total of 10,528 people has been infected with the mosquito-borne disease till July 27. Last year, the total number was 10,148, according to the Directorate General of Health Services (DGHS).
The number of dengue patients exceeded the 10,000 mark only twice in the last 18 years: in 2018 and this year, according to a DGHS report. The previous highest was 6,232 in 2002.
Meanwhile, authorities of different hospitals in the capital said at least 30 dengue patients have died so far. But the DGHS maintains that only eight have died of the disease.