Who will take care of them?
2 patients at DMCH in dire straits as they can't remember addresses, relatives' info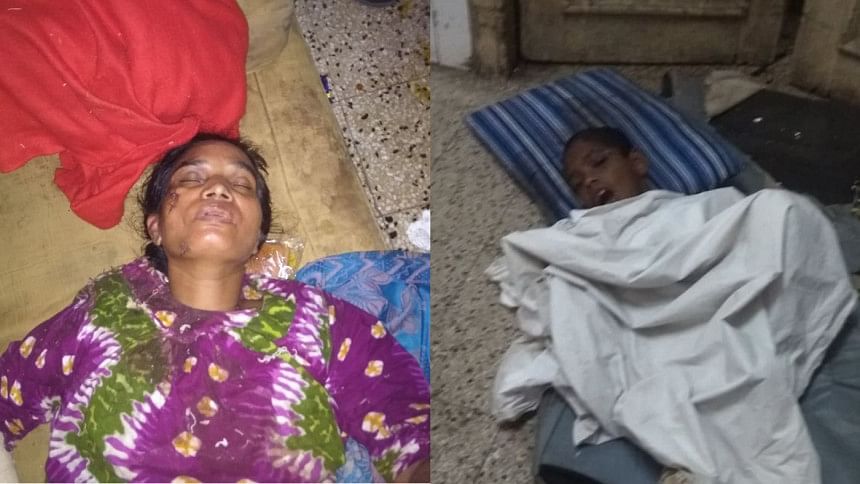 Two patients at Dhaka Medical College Hospital (DMCH), who were admitted there in unconscious state after being injured in separate accidents in Dhaka several days before, are in a complicated situation over their further treatment and rehabilitation.
Both the patients -- Sharmin, aged around 26, and Rifat, aged around 7 years, -- have regained their senses but were unable to remember their addresses or contact information of their relatives, which has complicated the issue of their treatment procedure.
Sharmin was admitted to neuro-surgery ward of DMCH in an unconscious state on November 3 after she suffered injuries on her head, right arm and left leg in an accident in Uttara, said Sujan, a sub-inspector of Uttara (East) Police Station.
Doctors and nurses on duty at the hospital said she regained consciousness three days before but was unable to remember anything except her name.
Sharmin has fractured her right arm and left leg and needs to be shifted to National Institute of Traumatology and Orthopaedic Rehabilitation (Nitor), however, the process of shifting her could not be carried out as she could not remember her address or relatives, the doctors said.
The other patient, Rifat, was admitted to the neurosurgery ward of DMCH in an unconscious state on November 10 after he sustained injuries on his head and right leg in an accident at Dhaka's Shahbagh area, according to police officials at Shahbagh Police Station.
He regained consciousness two days before, and the only thing he could remember is that he is a madrasa student and his father's name is Amir, the doctors at DMCH told The Daily Star.
He would be shifted to the orthopaedic surgery ward of DMCH for further treatment, they also said.
It is a matter of concern how his treatment will be carried out and what will happen to him once he gets treated, they added.
Talking to The Daily Star, DMCH Director Brig Gen AKM Nasir Uddin said that the two patients will be treated at the hospital for now and they will be taken care of at the hospital's special facility until they make complete recovery.