10 hurt in DMCH clash over receiving dengue test report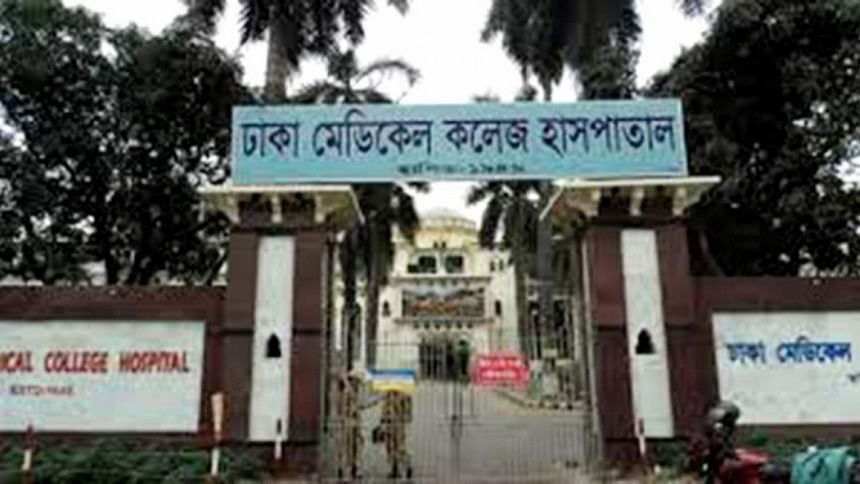 At least 10 people were injured in a clash between employees and male nurses at Dhaka Medical College Hospital (DMCH) over receiving report for dengue test this noon.
The incident took place in front of Pathology Department of the hospital's new building around 12:30pm, sources at the DMCH told The Daily Star.
The sources said some fourth-class staff and technologists of the hospital's Pathology Department locked into an altercation with four male nurses as one of them tried to collect the reports of blood test from the department without standing in the queue.
At one stage, they attacked each other, the sources said. At least 10 people were injured as other nurses joined them.
The nurses claimed that the altercation began as the four male nurses were not getting the test reports despite waiting in line for long.     
Confirming the incident, Brig Gen AKM Nasir Uddin, director of the DMCH, said that the authorities formed a five-member committee headed by Professor Dr Mujibur Rahman of Medicine Department to investigate the incident.
The committee has been asked to submit the report within this week, he added.