Prof Anisuzzaman's condition remains unchanged, being treated at CMH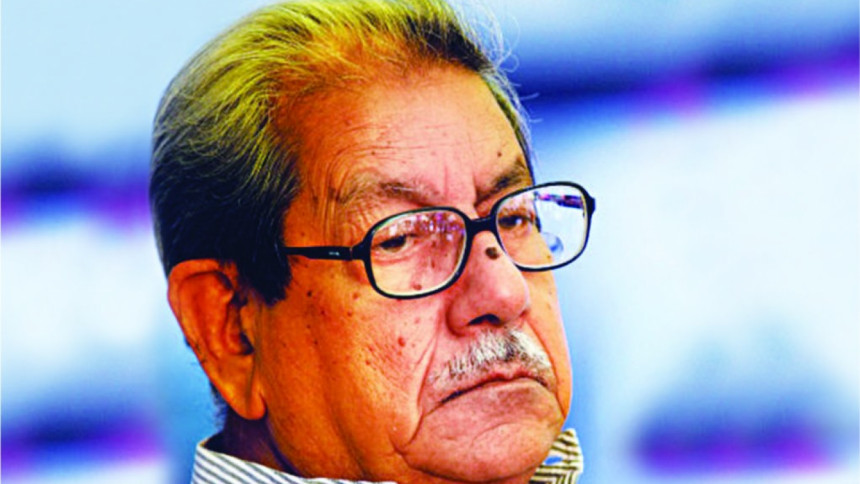 Health condition of National Professor Anisuzzaman remains unchanged, his family said today.
On April 27, the Dhaka University Professor Emeritus was admitted to Universal Medical College Hospital after he was seriously ill.
Prof Anisuzzaman was shifted to the capital's Combined Military Hospital (CMH) on Saturday, as his condition was not improving. Apart from heart problems, the 83-year-old has been suffering from kidney and lung complications and respiratory problems, according to his son Ananda Zaman.
"Health condition of my father remains same," Ananda Zaman said.
Yesterday evening, Ananda said, "My father's heath condition is going from worrying to critical level. Doctors said they were expecting better response from the treatment, but that's not happening."
Prof Anisuzzaman, one of the most prolific essayists and scholars of the country, was previously hospitalised for one week in the beginning of April.
The academic taught at Dhaka and Chittagong universities, was a post-doctoral fellow at University of Chicago, and a Commonwealth Academic Staff Fellow at University of London.
He was also associated with research projects of United Nations University. He was a visiting fellow at University of Paris, North Carolina State University, University of Calcutta, and a visiting professor at Visva-Bharati of India.
He was awarded Ekushey Padak and Swadhinata Padak, the highest awards given by the government, for his contribution to education.
The Indian government had awarded him Padma Bhushan, the country's third highest civilian honour, for his distinguished service in fields of Bangla literature and education.
Born in Kolkata in 1937, Prof Anisuzzaman and his family moved to Bangladesh soon after the partition in 1947.