Rapa river!
Dhaka roads submerge in morning rain again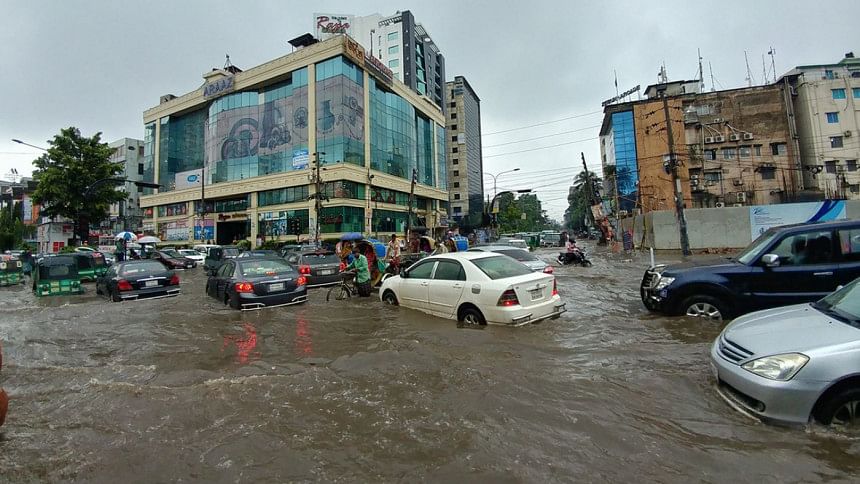 "banglamotore ki pani uthse?" ("Any water logging in Bangla Motor?") , was one of the inquiries on Facebook-based Traffic Alert group after this morning's rain.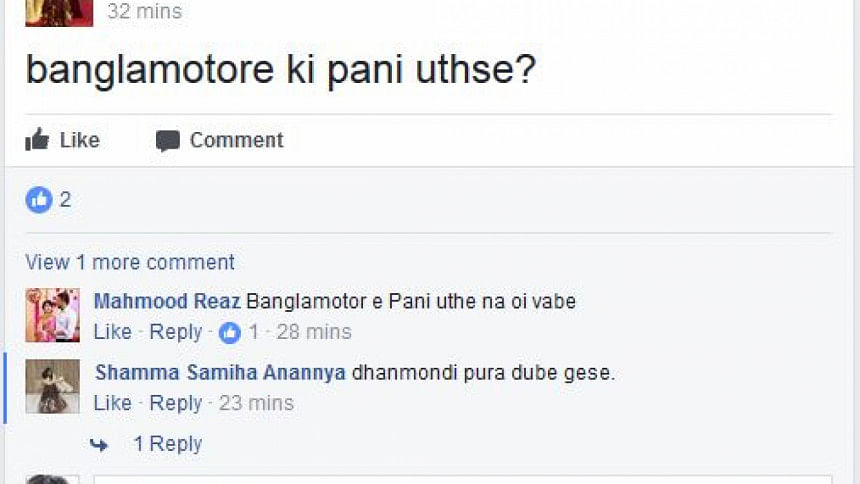 No water in Bangla Motor but Dhanmondi 27 was flooded by rain, answered another member of the group in reply to the query.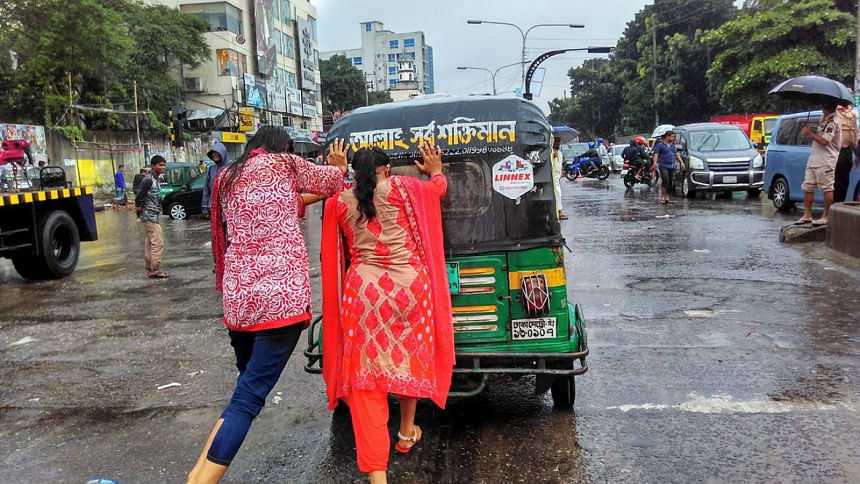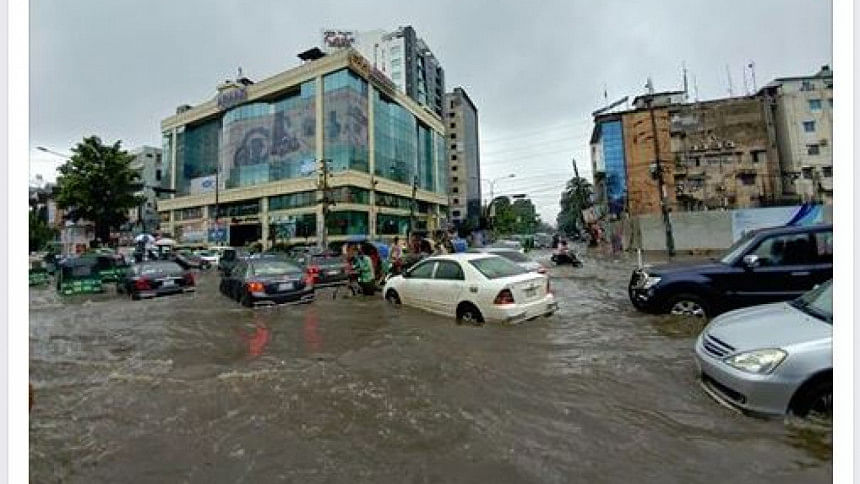 Another sufferer, also a member of the group, posted a photograph of the flooded intersection in Dhanmondi 27 of Mirpur Road saying that he had the good luck (sarcasm) to see the all famous "Rapa river!"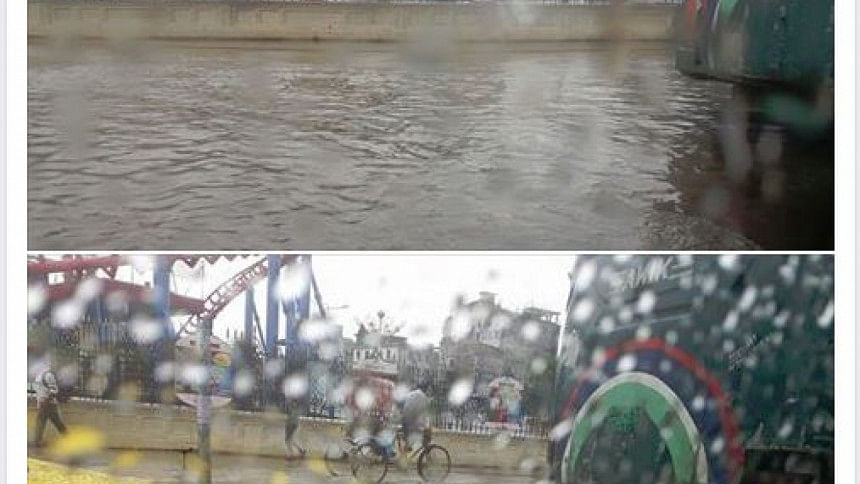 Such posts and comments full of sarcasm and homour seem to indicate the fact that Dhaka commuters live with the menace of water-logging, which triggers severe traffic congestions throughout the city this monsoon.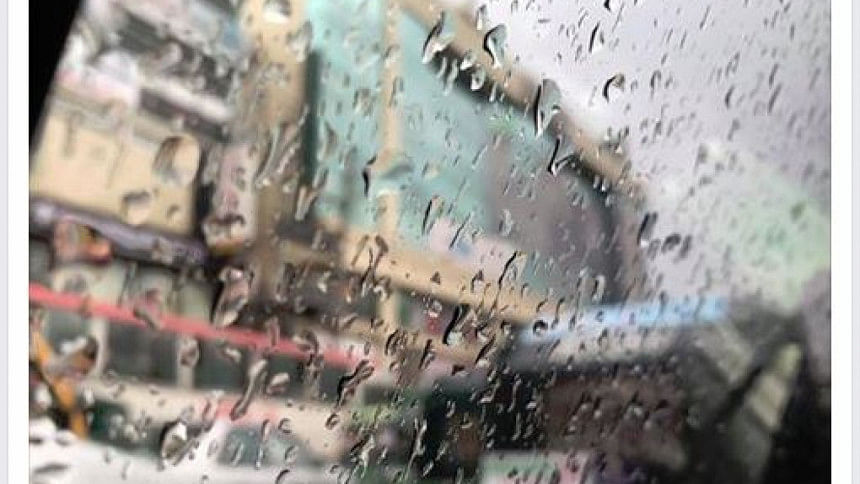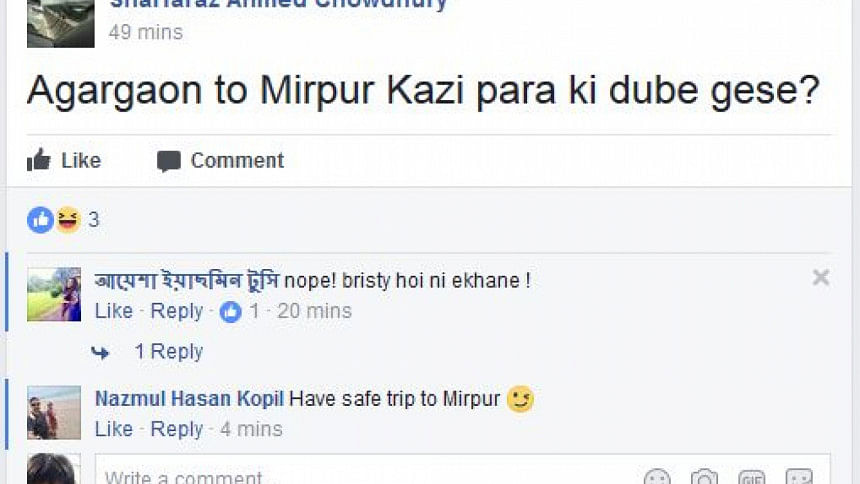 Many roads and areas of Dhaka have gone under water as weather experts at Bangladesh Meteorological Department recorded 13 mm rain till from 9am to 12noon today.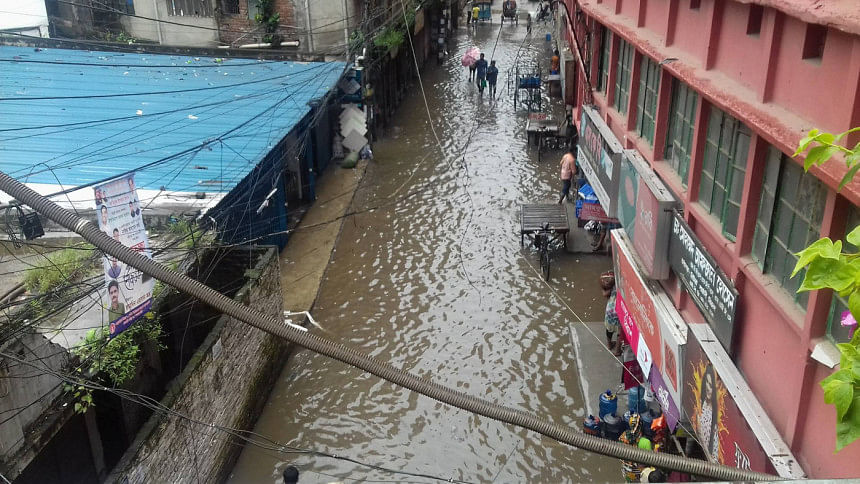 The Met office forecast shows more rain in the next 24 hours, Ruhul Kuddus, on-duty meteorologist of BMD told The Daily Star.
Light to moderate rain/thunder showers accompanied by temporary gusty wind is likely to occur at most places over Khulna, Barisal & Chittagong divisions and at many places over Rangpur, Rajshahi, Mymensingh, Dhaka & Sylhet divisions with moderately heavy to heavy falls at places over the country, reads the met office weather forecast report for the country.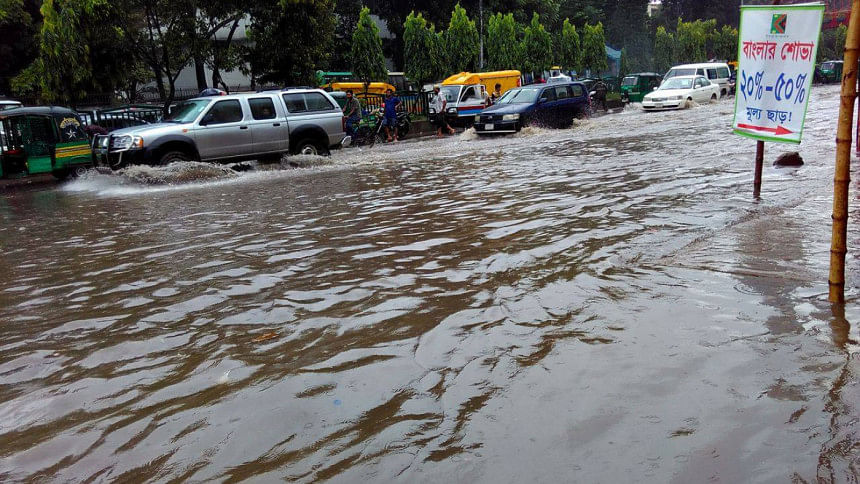 Heavy rain likely on Eid day
When asked about the weather during the Eid-ul-Azha, the on duty meteorologist, Ruhul Kuddus, said that the country may experience heavy rain on the Eid day.
On the Eid day to be celebrated on September 2, Barisal, Chittagong, Sylhet and Khulna are likely to experience moderately heavy to heavy falls while Rajshahi, Rangpur, Mymensingh, and Dhaka to experience light to moderately heavy rain at places.