JnU students to boycott classes, exams tomorrow
Demand dormitories on old Dhaka jail's land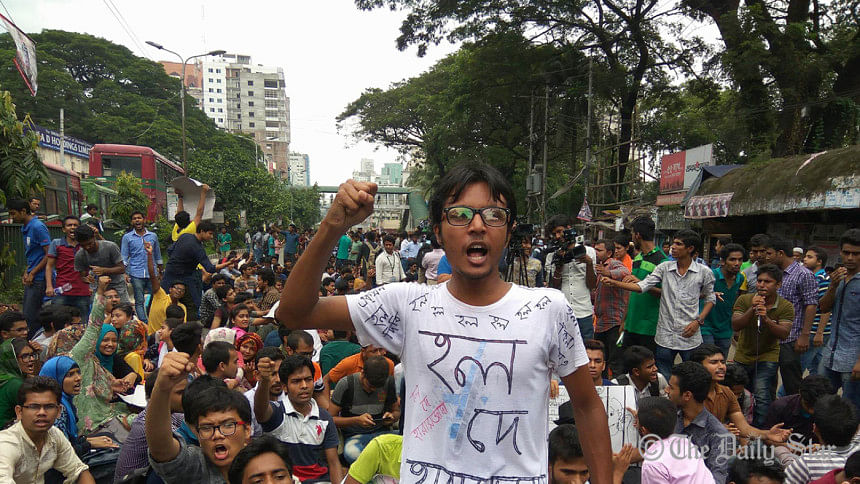 Agitating students of Jagannath University have called for boycotting all academic activities including examination at their university tomorrow to press home their demands for residential halls on the land of Dhaka's old central jail.

Monirul Islam Razon, a student of the university, declared the boycott programme on behalf of the agitating students from a sit-in programme in front of Jatiya Press Club.

The students started the agitation in front of the Jatiya Press Club around 10:15am, after being intercepted by police on the way to besiege the Ministry of Education.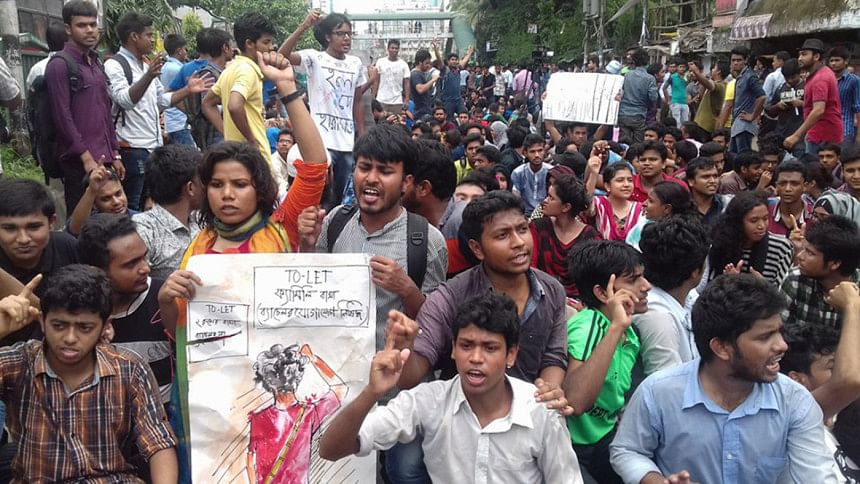 They were chanting slogans like "We do not want to stay in mess" and "Give us residential halls".

The sit-in ended around 12:50pm as students left for their university campus, our correspondent reports from the spot quoting Maruf Hossain Sorder, deputy commissioner (Ramna division) of Dhaka Metropolitan Police.

Meanwhile, the university proctor, Nur Mohammad, came to appease the agitating the students on behalf of the university authorities.

"We think the students' demands for residential halls are rational, we also want dormitories for our students but the demonstration should not cause sufferings to people, it should be in a systematic and organised way," the proctor told The Daily Star.

"We have been demonstrating for the last 14 days, but nobody is paying any heed so we decided to come out of our campus to realize our demands" Ronia Sulatana, a master's student, told our correspondent.

Pushpita Das Peu, a second-year student of Philosophy Department, said "We have to shift from one mess to another every two or three months, we feel insecure, we want residential halls at any cost".