DMP sending fruits, vitamin supplements and essentials to infected cops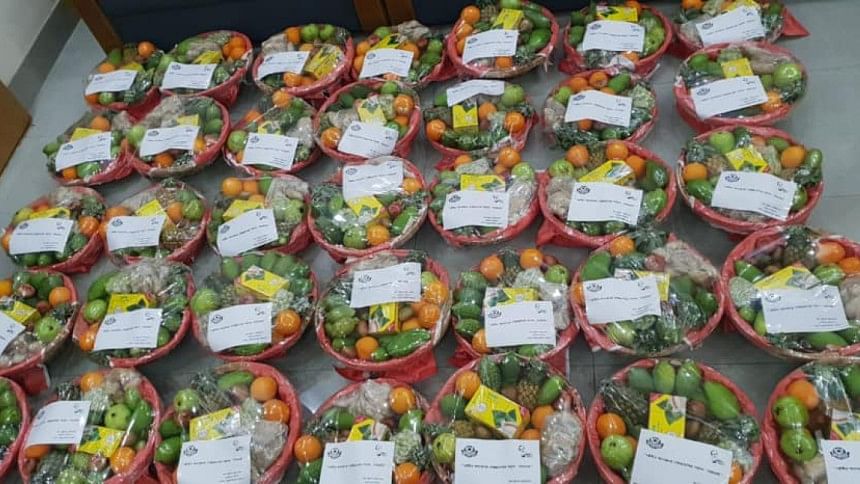 With many police personnel being infected by Covid-19, different divisions of Dhaka Metropolitan Police (DMP) have decided to send fruits, vitamin supplements and some other essentials daily to infected cops.
It is a token of goodwill and is meant to boost morale and let them know that they are not alone in this fight, said Sudip Chakrabarty, deputy commissioner of Gulshan division DMP.
The Diplomatic Security Division of DMP is specifically focusing on sending food that will boost immunity of the infected officials, said Md Ashraful Islam, deputy commissioner of the division.
They are also working to ensure law enforcers on the field have access to a protein-rich diet.
On May 9, different police units formed "special teams" to visit and inquire about the health of Covid-19 positive police personnel in person, while maintaining physical distancing.
As of today, around 1,926 police personnel tested positive for coronavirus. Of them, 907 are from DMP, according to a tally of the Police Headquarters.
Around 298 police officials have recovered so far and seven police personnel have died till today.
Meanwhile, the Inspector General of Police Benazir Ahmed also sent Eid gifts to family members of the seven police officials who died of Covid-19, according to a press release of PHQ.