JnU students continue class boycott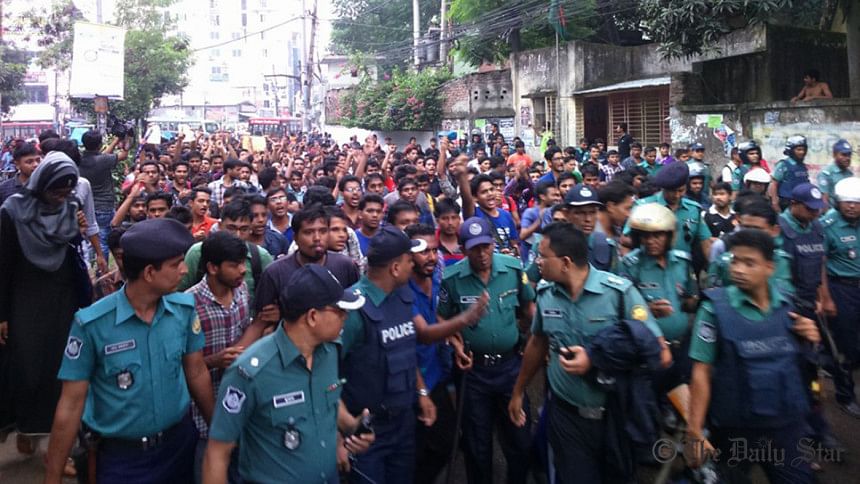 Students of Jagannath University have been continuing their demonstration boycotting their classes to press home their demand for residential halls on the land of Dhaka's old central jail.
Around 7:30am, several hundreds of agitating students gathered on the campus amid rain and locked the gates of different academic buildings.
Then the agitating students brought out a procession chanting slogans for immediate fulfillment of their demand.
They were seen rushing to different departments of the university and urged the students and teachers to show their solidarity with the demonstrators boycotting classes.
At one stage, the university authorities broke open the gates to launch academic activities. But the students again padlocked the gates.
"We will continue our demonstration until our demands are met", Imrul Shahid Badhon, one of the agitating students, told The Daily Star.
"If we do not get any assurance from the authorities, we will march towards the Prime Minister's Office (PMO) tomorrow," Imrul said.