Jamaat men clash with cops in Jatrabari, 3 held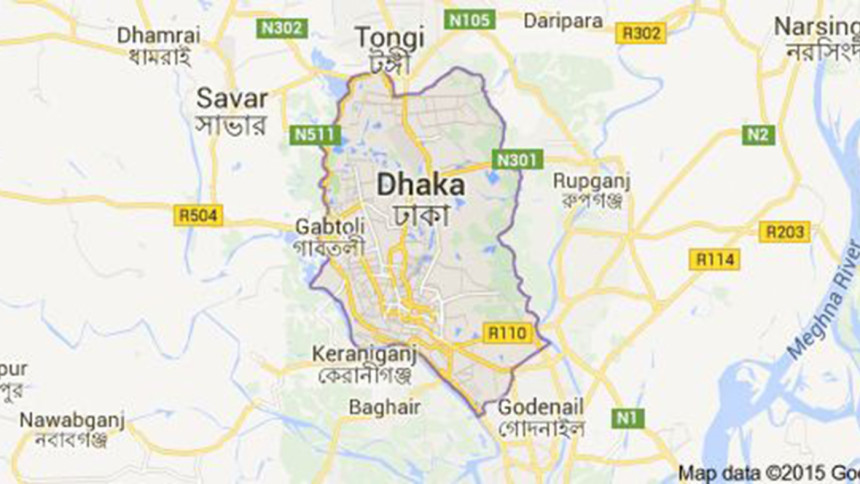 -- Jamaat-Shibir men bring out procession
--Lock into clash with cops
--Police opened fire
--3 held
Police detained three persons during a clash with activists of Jamaat-e-Islami and its student wing Islami Chhatra Shibir at Jatrabari in Dhaka this morning.
The arrestees are Saddam Hossainm 23, Tanvirul Alam Jewel, 18, and Mostafa Kamal, 52.
The clash ensued when police tried to resist a procession brought out by at least 50 Jamaat-Shibir men in Konapara area of the capital around 8:45am, said Aboni Shangkar Kar, officer-in-charge of Jatrabari Police Station.
In face of police resistance, the activists hurled brick chips and crude bombs targeting the law enforcers and forcing them retaliate with rubber bullets.
At one stage, police picked up three Jamaat-Shibir men from the spot while the rest managed to flee the scene, the OC said.
 They also recovered an unexploded crude bomb from the scene, he added.      
No injury was reported during the clash.
Jamaat brought out the procession demanding punishment to Awami League workers, who allegedly killed five people with logi-boitha at Bangabandhu Avenue and Golapshah Mazar in the capital on October 28, 2006 to press home their demand for the formation of caretaker government.