HC moved to protect Gulshan lakes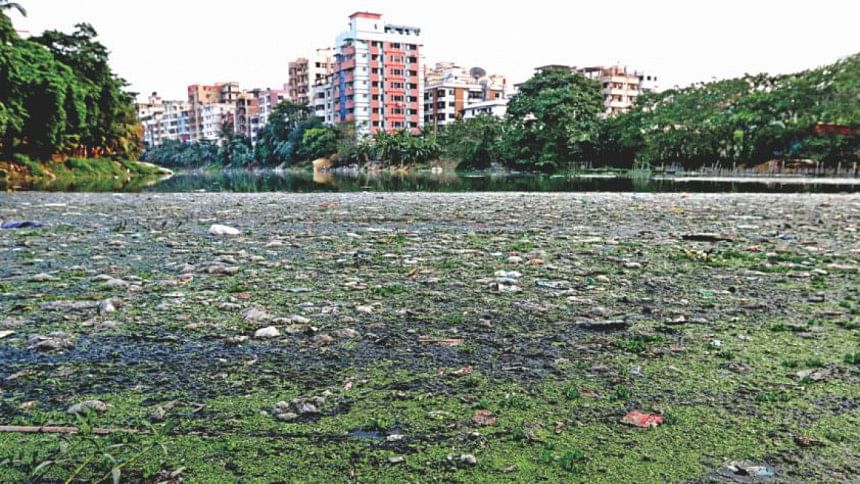 The High Court today ordered the government to report on the steps taken for sewerage and waste management of two lakes in Dhaka's Gulshan area within a month.
A rule was also issued seeking explaination by two weeks why dumping waste and sewerage in the lakes, Gulshan-Mohakhali and Gulshan-Baridhara, should not be declared illegal.
The bench of Justice Md Ashfaqul Alam and Justice Zafar Ahmed came up with the order and rule following a writ petition filed by two residents of Gulshan and Baridhara.
The locals, Shima Haider Chowdhury and Omar Sadat, filed the writ on February 16 claiming that sewerage and wastes are being dumped into the lakes – polluting environment and affecting the health of the local residents.
The two lakes have been declared ecologically critical area but there is no sewerage management in the area, they alleged. The petitioners prayed to the HC to pass necessary order to stop the dumping into the lakes.