'Ensure labour rights in informal sector'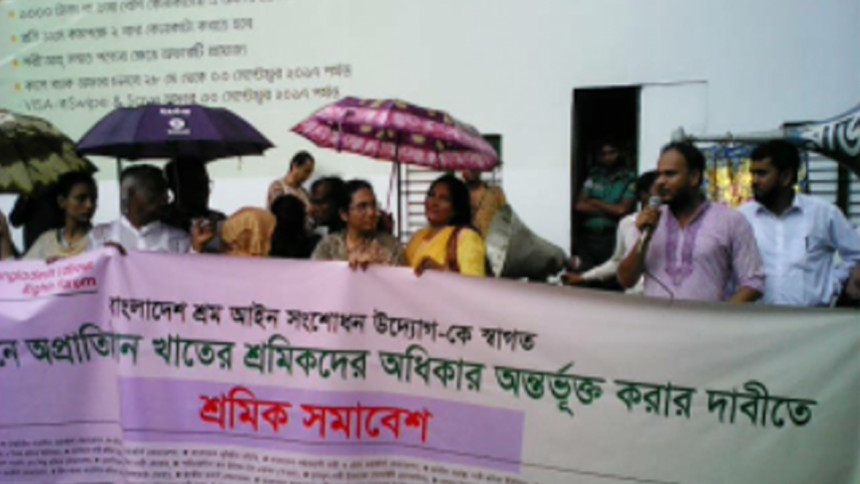 Leaders of Bangladesh Labour Rights Forum today staged a demonstration in Dhaka demanding amendment to the Bangladesh Labour Act ensuring labour rights for all workers in the informal sector.
The labour rights body staged the demonstration at Jatiya Press Club in the capital around 11:00am urging the government to ensure the basic labour rights for workers of the informal sector including auto-rickshaw drivers, hawkers, domestic workers and health workers.
The labour law in Bangladesh does not provide any provision that ensures equal rights for the workers of the informal section, Jakir Hossain, member secretary of the forum, told reporters.
The workers are being deprived, he added.
The labour leaders demanded issuance of appointment letter and identity cards for the workers, fixing working hours, and adequate salary to earn a living.
The speakers at the programme also urged the government to convert the informal sector of the country into an effective sector.