Eid holidaymakers start returning to Dhaka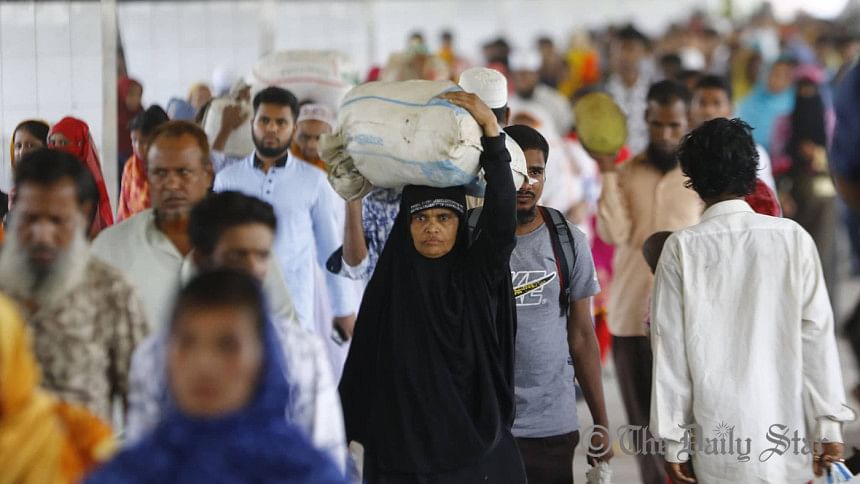 Holidaymakers have started to return to Dhaka after celebrating Eid-ul-Fitr with their near and dear ones at their hometowns.
Moderate crowds were seen at Kamalapur Railway Station and bus and launch terminals in the capital today as offices are set to resume from tomorrow.
All the trains but three reached Kamalapur Railway Station on time today carrying many holidaymakers from different parts of the country, Shitangshu Chakraborty, acting station manager of the station, told The Daily Star.
Dhaka's Sadarghat area was also quite busy as 75 launches anchored there till 11:00am today, said Alamgir Kabir, joint director of Bangladesh Inland Water Transport Authority (BIWTA).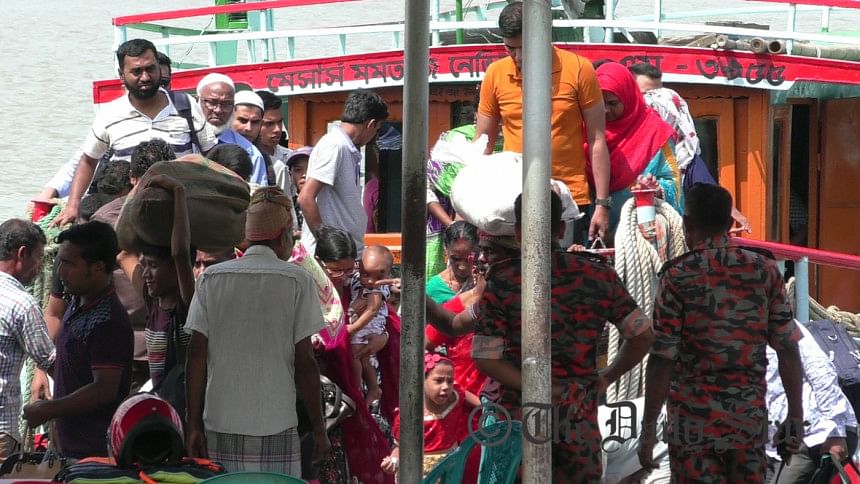 Many water vessels were noticed plying on the important naval routes of the country -- Shimulia-Kathalbari and Paturia-Daulatdia, report our local correspondents.
From Shimulia point, ferries started almost empty but were seen returning from Kathalbari packed with vehicles, according to our Munshiganj correspondent.
A total of 18 ferries are operating on the route to transport people. "That's why, there was no traffic congestion at the terminals on both the sides yet", said Nasir Mohammad Chowdhury, assistant general manager (AGM) of Bangladesh Inland Water Transport Corporation (BIWTC) at Shimulia point.
"We are working to help people reach the other sides safely." the AGM added.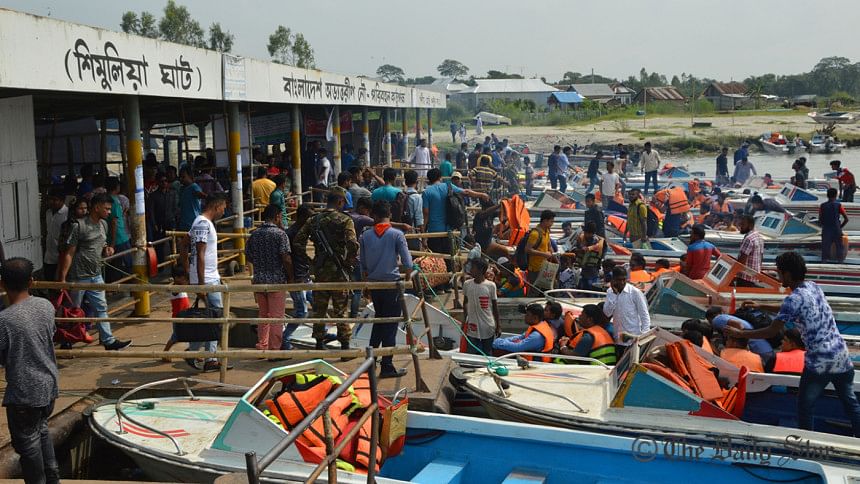 On the other hand, increasing pressure on both Daulatdia point at Rajbari and Paturia point at Manikganj was noticed since morning.
In total, 20 ferries were operating on the route to deal with the vehicles carrying the returning holidaymakers and make their journey smooth, said Shafikul Islam, manager of BIWTC at Daulatdia office.