DU student seeks stay on Ducsu polls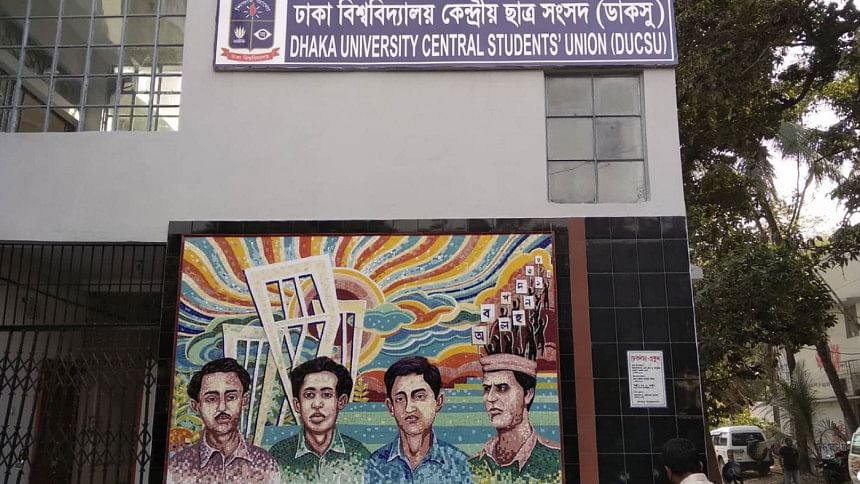 A Dhaka University student today filed a writ petition with the High Court seeking a stay on the process for holding election to Dhaka University Central Students' Union (Ducsu) slated for March 11.
Fahmida Mazid, a master student at international relations department of the university and female student affairs secretary of central Jatiyatabadi Chhatra Dal (JCD), submitted the writ petition saying that her name was not included in the voter list.
In the petition, she challenged the legality of the election schedule and voter list saying that there are "anomalies" in the voter list.
She prayed to the court to issue a rule asking the Dhaka University authorities to explain why the election schedule for Ducsu polls excluding her name in the voter list should not be declared illegal.
Since the formal dissolution of Ducsu in 1998, several attempts have been made to arrange the election but all in vain.
The last polls to Ducsu and hall unions took place in 1990.
DUCSU POLLS SCHEDULE
On February 11, 2019, the Dhaka University authorities announced the schedule of elections to Ducsu and hall unions saying the polls will be held on March 11 with polling centres set up at the dormitories.
The distribution of nomination papers for 25 posts started on February 19 and will continue until February 25. The last date of nomination paper submission is February 26.
Anyone can withdraw candidacy till 1:00pm on March 2 while the final list of candidates will be published on March 3. The supplementary voter list will be published on March 5.