DU Bangla dept protests attack on fellow student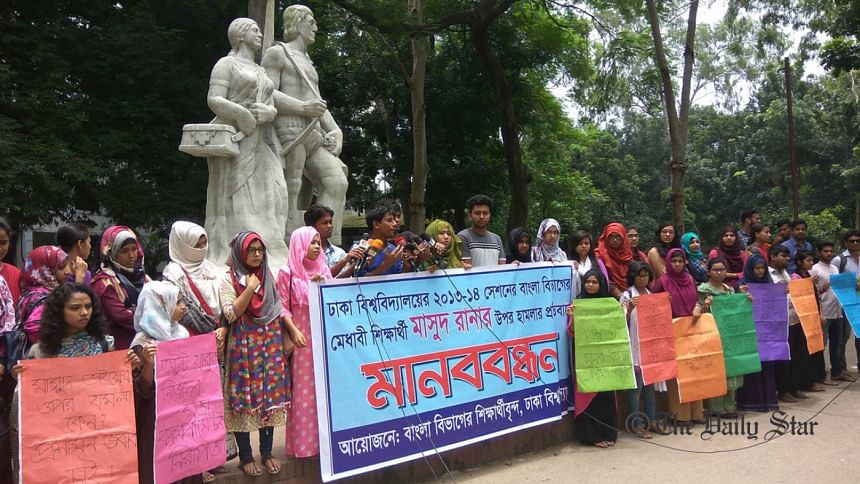 Dhaka University's Bangla department today staged protest at campus demanding justice over attack on one of its students during the quota reform agitation.
Nearly a hundred students lined up at the base of Aporajeyo Bangla, wielding banners and placards condemning the attack on their student Masud Rana.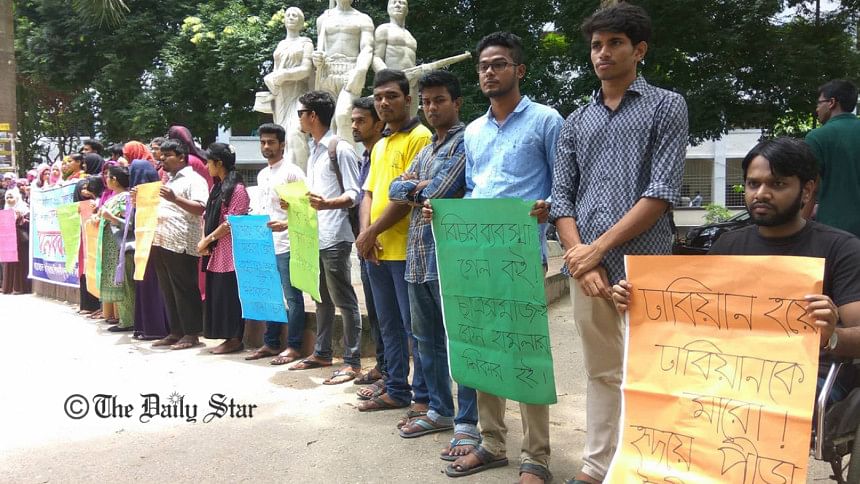 Most of the attacks on quota reformists countrywide have been inflicted by Bangladesh Chhatra League, the student front of ruling party Awami League.
Bangla department's protests comes in line with the countrywide protests against the attacks on activists who have been demanding a promised reform of quota in civil service.