Quota Review: Committee gets 90 more days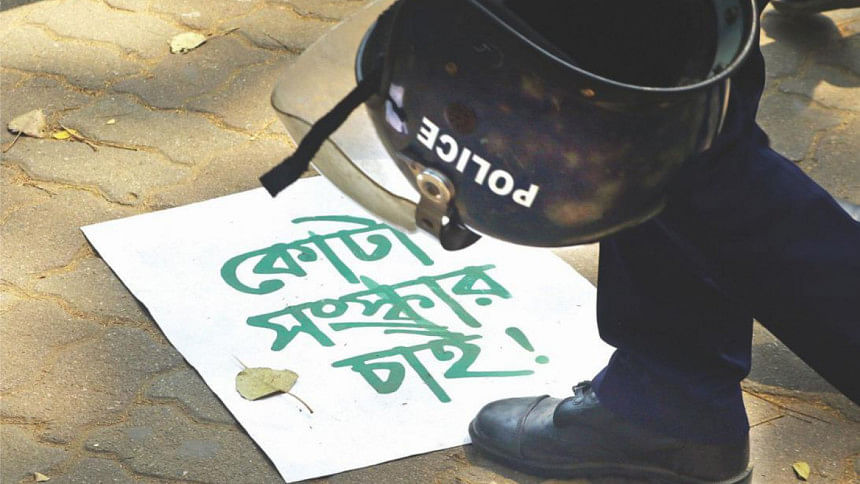 The time-frame of the committee formed on July 2 to "review, reform or cancel" the quota system for civil service has been extended for 90 more working days as it has not finished collecting information and reviewing reports about the system.
The ministry of the public administration in line with the directives of President Abdul Hamid issued a notice this afternoon to make the decision effective immediately.
The committee, led by Cabinet Secretary M Shafiul Alam, was asked by the government to submit a report within 15 workings days on either reformation or cancellation of the quota system in the civil service. The deadline would expire on Monday.
After its formation, the committee held only one meeting on July 8, where it decided that it would review the recommendations made by several public service reform committees and the Public Service Commission since the introduction of quota system in civil service in 1972.
The government formed the committee on July 2 amid protests by students and jobseekers demanding reformation of the quota system, and after some of them were attacked allegedly by Bangladesh Chhatra League activists.
Other members of the committee are secretaries of public administration ministry, finance ministry, Liberation War affairs ministry, law ministry (legislative division), Public Service Commission, along with acting secretary to the Prime Minister's Office.