Tree felling fest in Ctg
CDA plans to build ring road on 15km embankment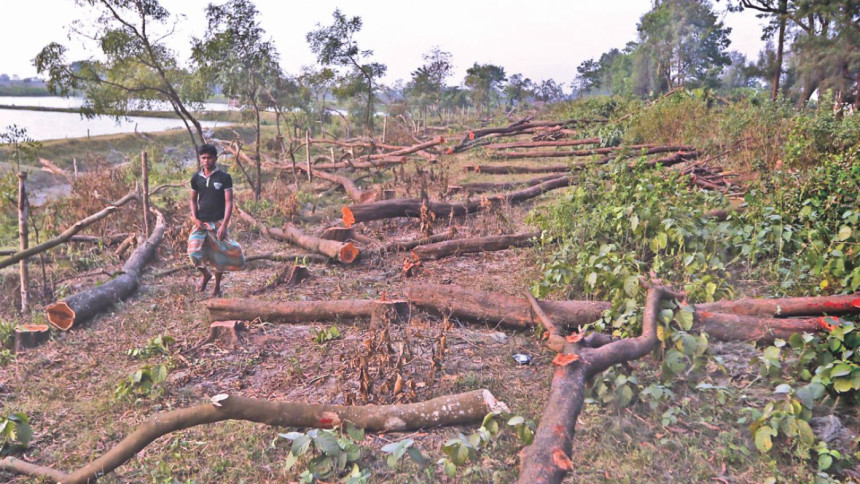 Within a few days, the 15km embankment from Patenga to Sagorika would look like a long forest clearing as the Chittagong Development Authority (CDA) keeps on cutting down trees to make way for building a ring road in Chittagong city.
Local residents and environmentalists are shocked at the way trees were felled in large numbers over the last couple of days. Thousands more are waiting to be chopped down. The destruction would leave an impact on the nature, they feared.
Tareque Uddin Khan, secretary of Chittagong Birds Club, said the forested area was home to native birds, and many rare species of migratory birds would arrive at the place every winter. He said he was surprised and sad for the destruction. "Like me many people often visit the place for its scenic beauty and of course for different species of birds," he told The Daily Star. If the destruction goes on, the birds will not find their habitats anymore, said Tareque.
During a visit yesterday, this correspondent found hundreds of trees axed on both sides of the embankment from Kattali beach to Foilaytali area.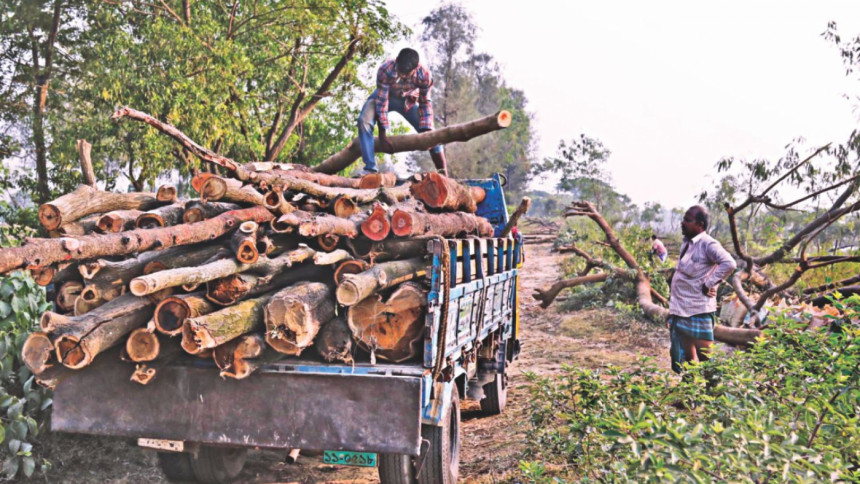 Md Lokman, who was instructing the labourers loading the logs onto trucks, said their superviser, one Jahangir Sawdagor, got the contract from CDA to cut the trees.
He said they would fell trees on both sides from Kattali to Free Port area. The decision, however, left local fisherman Jagot Jaladas confounded.
He said earlier the government told them that the trees were planted to save the city and people.
Now the government is saying that to save them and to construct the road, they are cutting the trees, he added. "Many people came to see the birds. It will destroy the birds' shelter."
Bibi Kulsum, hailing from Bhola, has been living for 15 years on the embankment. She said she had never seen such a huge number of trees being chopped down before.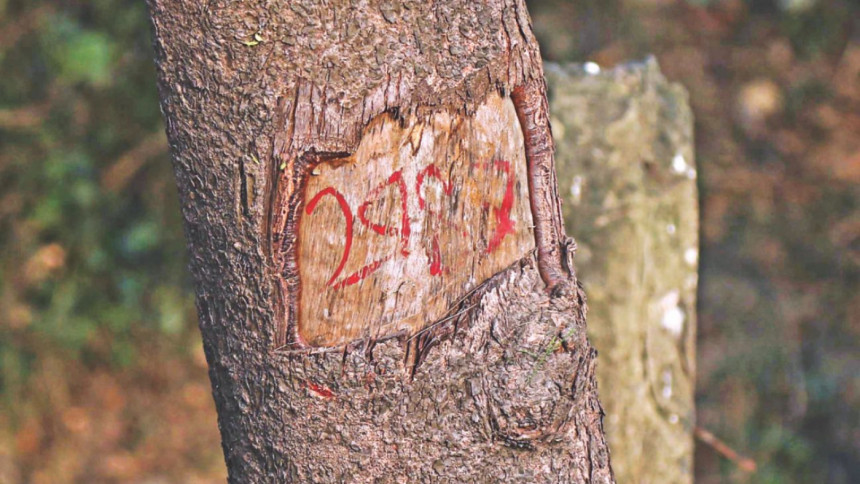 Kazi Hasan Bin Shams, the project director of Chittagong City Outer Ring Road project, said the ring road would be constructed on the 15km long embankment from Patenga to Fauzdarhat.
"We have taken permission from the Forest Department to cut the trees and given it Tk 1.2 crore as compensation," he said.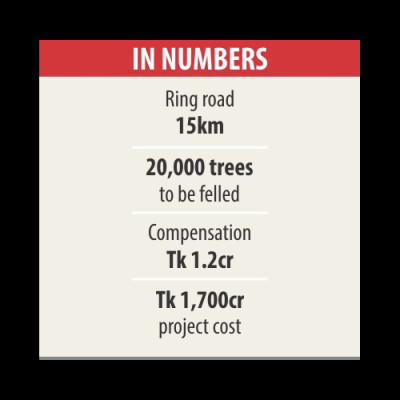 He added 20,000 trees would be felled. The embankment is dilapidated, and for saving the city, the road is being built, he said. The official, however, recognised that it would temporally leave an impact on the environment. "After concluding the project, we will plant 50,000 saplings," he said.
When asked, Director of Department of Environment (DoE) Azadur Rahman Mollick said they were not the appropriate authority to say no to the tree felling.
CDA is implementing the 15km project at a cost of Tk 1,700 crore, said officials. They hope the project would change the present look of Chittagong and play a big role in turning it into a modern industrialised city with better communication facilities.