Suprobhat Paribahan must pay Tk 10 lakh to Abrar's family: SC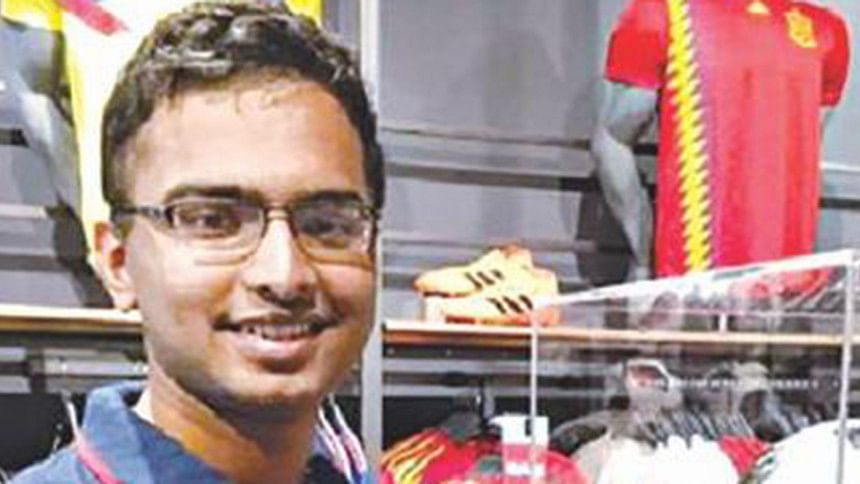 The Supreme Court today upheld a High Court order that directed Suprobhat Paribahan to pay Tk 10 lakh to the family of Bangladesh University of Professional's student Abrar Ahmed Chowdhury who was killed in a road crash on March 18.
A four-member bench of the Appellate Division headed by Chief Justice Syed Mahmud Hossain passed the order after dismissing a petition filed by Suprobhat Paribahan seeking stay on the High Court order.
Following a writ petition, the High Court on March 20 directed Suprobhat Paribahan to give Tk 10 lakh in seven days to the family of Abrar, who was run over by a bus of the transport group.
The court also issued a rule asking the authorities concerned of the government and Suprobhat Paribahan to explain why they should not be directed to compensate Tk 5 crore to the family of Abrar for his death in the road accident.
HOW WAS ABRAR KILLED?
Abrar was killed on March 18 after a bus of Suprobhat Paribahan ran him over while he was reportedly using a zebra crossing near the capital's Bashundhara Residential Area, touching off a firestorm of protests.
The victim, Abrar, himself a road safety campaigner, met this tragic end while Dhaka Metropolitan Police was observing traffic week to bring discipline on the city streets.