Abrar's Death: Conductor was at the wheel, driver confesses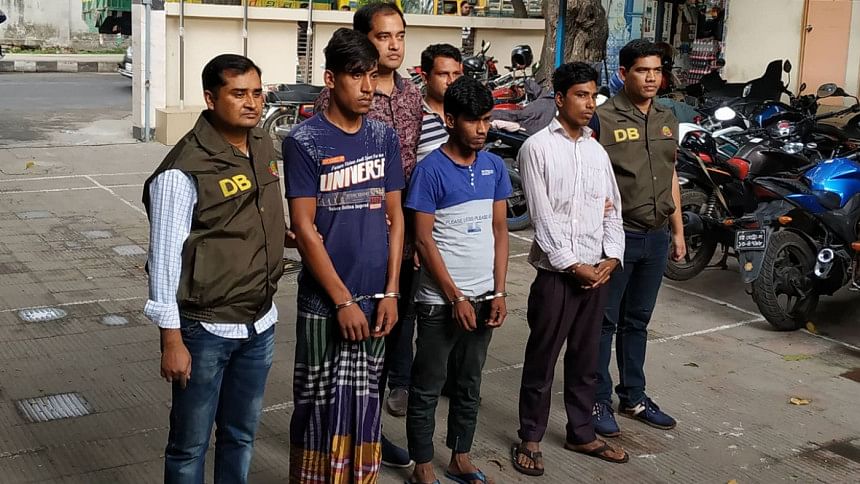 The bus that ran over and killed university student Abrar Ahmed Chowdhury on March 19 was being driven by its conductor Yasin Arafat, the driver of the bus confessed before a magistrate court yesterday.
Metropolitan Magistrate Sadbir Yasir Ahsan Chowdhury recorded the confessional statement of Suprobhat Paribahan's driver Mohammad Sirajul Islam after Detective Branch Inspector Kazi Shariful Islam placed him before the court.
After recording the statement, the magistrate ordered police to send the driver to Dhaka Central Jail in Keraniganj.
The driver said that the conductor was steering the bus following instruction of the owner.
The driver also told the magistrate that passengers caught him and handed him over to the police after he had hit and injured a college girl in Banshtala area of Shahjadpur the same day. To skip mass beating and arson, the conductor Yasin was steering the bus.
Later police confirmed that Synthia Islam Mukta, 20, a student of Mirpur Ideal Girls' Laboratory Institute, was hit by the driver.
STATEMENT OF WITNESS
Shamim Sardar, maternal cousin of conductor Yasin, yesterday gave a judicial statement before the same magistrate narrating what he knew about the incident.
Shamim told the magistrate that on March 19 Yasin went to a brick kiln in Chandpur where Shamim worked. Yasin told him that he had caused an accident that killed a man.
As a result, he fled the scene to avoid arrest. Yasin also asked Shamim to provide him with a job to survive. Shamim managed a work at the brick kiln where he worked. Later on Tuesday, police arrested Yasin from there.
Another accused in the case, helper Mohammad Ibrahim, was also arrested in the capital's Madhya Badda on Wednesday.
Both of them are now placed on seven-day remands each.