Abrar murder: 'Flawless charge sheet soon'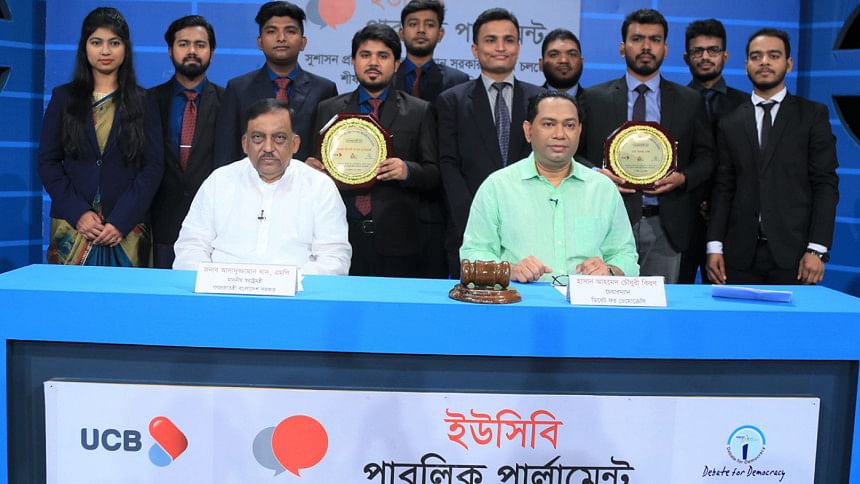 Home Minister Asaduzzaman Khan Kamal today said a flawless charge sheet in connection with Buet student Abrar Fahad murder case will be given very soon.
"It is a sorrowful incident. We are shocked by the killing. We will submit a flawless charge sheet very soon," Kamal said while addressing a programme at the Film Development Corporation (FDC) in Dhaka.
"We have got stunned how a scholar student of Buet has met the victim of such killing," the home boss also said.
Abrar, a second-year student of Buet's electrical and electronic engineering department, was beaten to death by a group of BCL men at the university's Sher-e-Bangla Hall between 7:30pm on October 6 and 2:30am on October 7.
'Crackdown against corruption, irregularities to be continued'
The minister once again cleared the government's firm stance saying that the ongoing crackdown against corruption and irregularities will be continued to ensure good governance in the country.
"Our drive to establish good governance in the country and to eliminate corruption, irregularities, illegal occupation, tender manipulation and to stop violence and eradicate poverty from the society will be continued," Kamal said.
The government is not letting anyone go unchallenged and it is working relentlessly in line with the zero-tolerance policy against tender manipulators and corrupts, the home minister said.
About the good governance in his own ministry, Kamal said all institutions under the home ministry including police, Border Guard Bangladesh (BGB), Coast Guard, Rapid Action Battalion (Rab), Ansar Battalion and others are being recast to make the effort successful.