Commuters suffer as public buses go off streets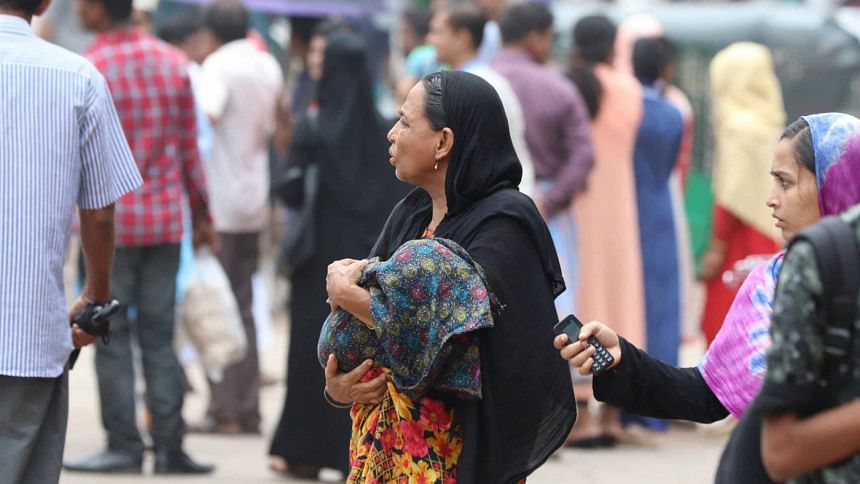 Thousands of commuters suffered immensely in Dhaka, Chittagong and some other districts as bus owners and workers suspended transport services in different districts since this morning.
The unofficial bus strike came citing lack of safety of the workers and vehicles due to the ongoing student movement demanding safe roads in Dhaka and elsewhere in the country.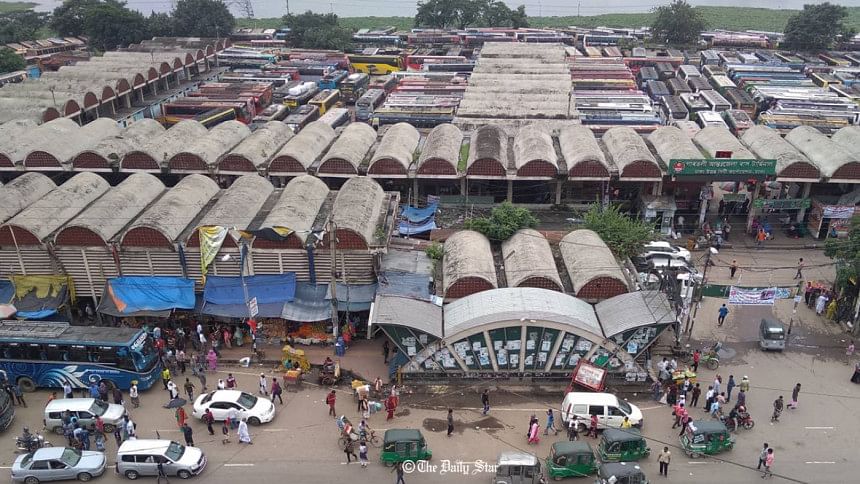 People continued to suffer for the sixth consecutive day in Dhaka city as transport workers refrained from operating buses fearing vandalism by agitating students demanding justice for their two fellows who were killed in a tragic road accident at Airport Road in the capital on Sunday.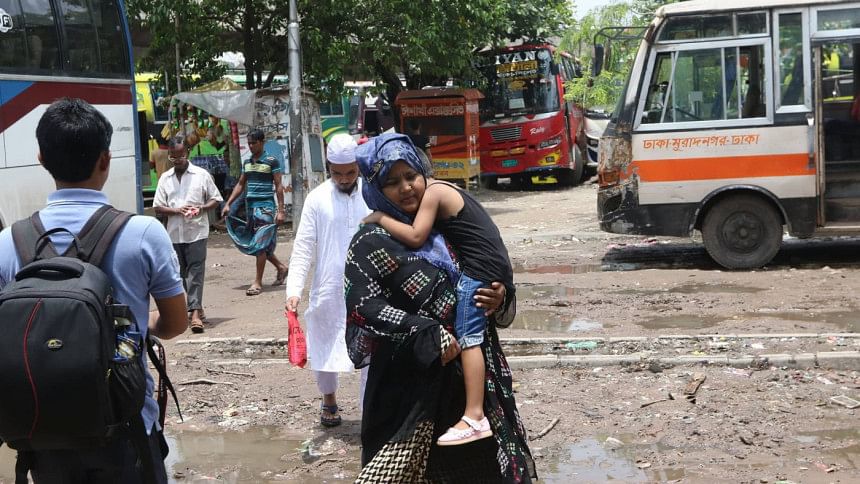 Many people were seen moving on foot and some were hiring rickshaws to reach their destinations.
The suffering resulted as bus owners and workers did not ply their long-route buses from Sayedabad, Gabtoli, Mohakhali and Jatrabari bus terminal since this morning demanding their safety.
Also, no intra-city public transports were seen plying on the roads in Dhaka except some BRTC buses.
However, private cars and CNG-run auto-riskshaws were seen running on streets in the capital. 
Due to lack of public transports, passengers were stranded on the roads or resorted to other vehicles which were charging abnormally high fare, our staff correspondent reports.
Zamiran Begum, 70, who was waiting at Gabtoli Bus Terminal with two minor grandchildren for over four hours, said, "I have to go to Satkhira but I don't know how I will go there."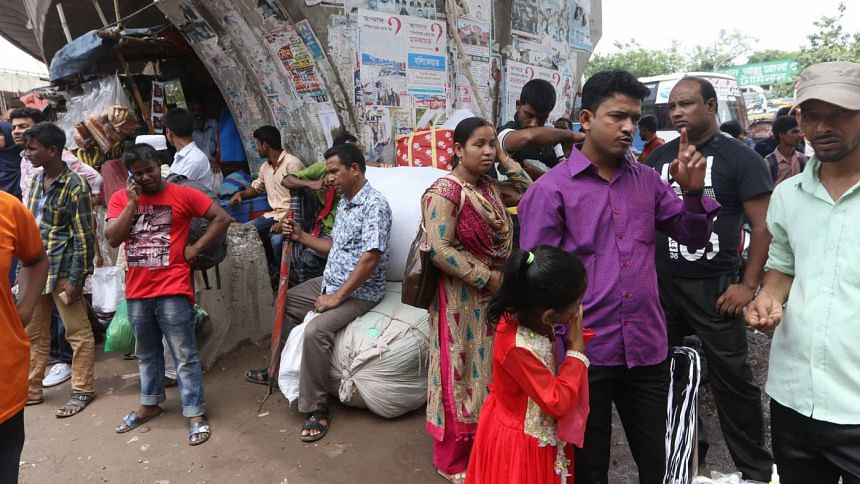 Besides, a group of transport workers blocked the Chittagong road in Jatrabari of Dhaka for three hours from 8:00am demanding security of transports.
The workers said they are not running buses for six days as students are vandalising their vehicles.
The commuters also suffered in Chittagong city and some other districts today due to lack of public transports.
In Sylhet, a transport strike has continued although students were not seen carrying out agitation programme anywhere in the city today. 
Transport workers were obstructing the plying of trucks, CNG run-auto-rickshaws and microbuses. Commuters were facing trouble finding means of transport and were trying to commute by train, our Sylhet correspondent reports from the spot. 
Many were seen waiting at Sylhet Railway Station and bus stand area at Kadamtali of Dakshin Surma in the city.
In Chittagong, many people, including woman and children, were seen walking in Alankar intersection  in the port city this morning to reach their destinations.