Civil body questions EC role over UP polls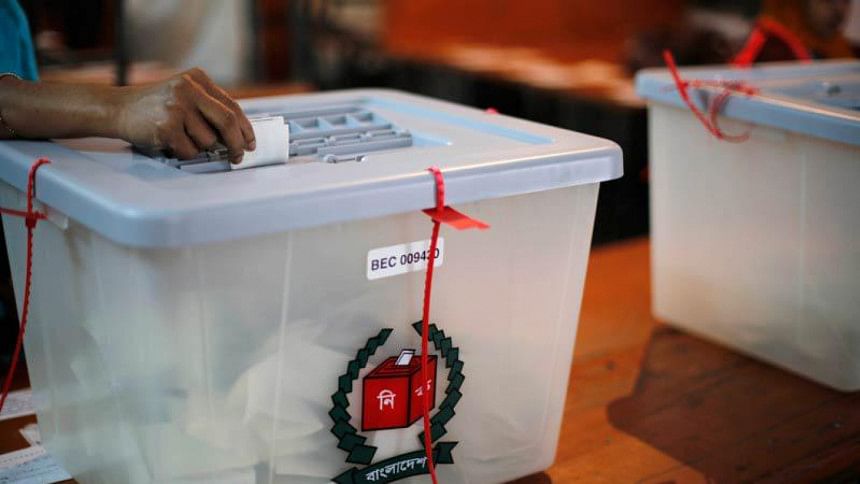 A civil society platform has questioned the role of the Election Commission over its role in the union parishad elections in view of the poll-time irregularities and violence.
Speakers at a seminar, held in Dhaka's CIRDAP auditorium today, also emphasised the importance of a transparent election system for democracy and good governance.
"The Election Commission is constitutionally responsible for the overall elections," Mohsin Ali, coordinator of Governance Advocacy Forum, read out from a written statement.
He pulled reference of the irregularities and violence in the three union parishad elections held recently, where at least 20 people died, and said: "The EC's role is now in question."
"Government, all political parties concerned must contribute to help the Election Commission hold a free, fair and acceptable election," he added.
Among others, Prof Tofail Ahmed, an expert in local government, and Sharmin Murshid, chief executive officer of non-government organization Broti, spoke at the seminar.