Call to protect Nazrul's memorials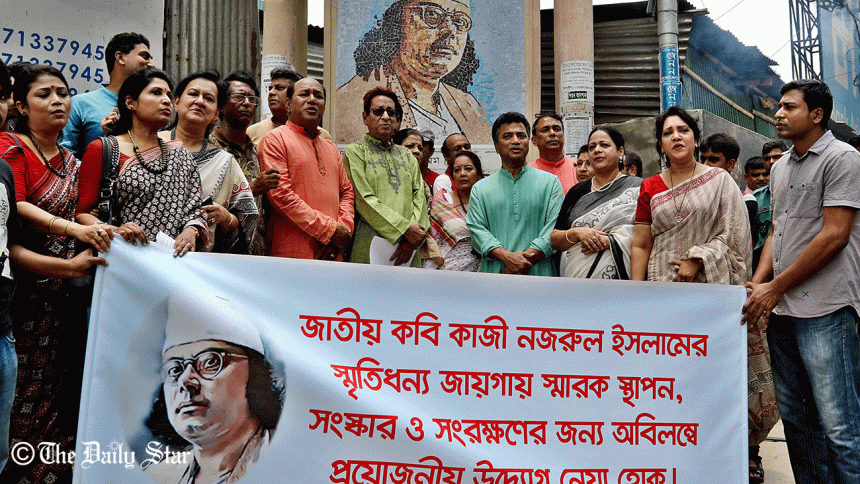 Artists today called upon the government to protect all the memorials of National Poet Kazi Nazrul Islam across the country.
They formed a human chain in front of Saarc Fountain at Karwan Bazar in Dhaka today, ahead of the 117th birthday of the rebel poet, reports Bangla daily Prothom Alo.
They also asked the authorities concerned to repair the damaged memorial establishments and build some new in honour of the poet.
Their demands include: repairing and enhancing the beauty of Nazrul memorials at Shahbagh's Birdem and Saarc Fountain and setting up nameplates citing Nazrul's verses at different important places in the capital.
They also demanded naming a road after the national poet and setting up memorials in every district.
Nazrul's granddaughter Khilkhil Kazi, artists from Nazrul Sangeet Shilpi Sangstha, Nazrul Sangeet Shilpi Parishad and Chhayanat attended the occasion, the daily adds. 
On the 11th of Jaistha, the second month on the Bangla calendar, an indomitable spirit was born.
Kazi Nazrul Islam composed poems and songs those still serve as a perennial source of inspiration for people fighting for justice.