Muktamoni: 2nd biopsy report same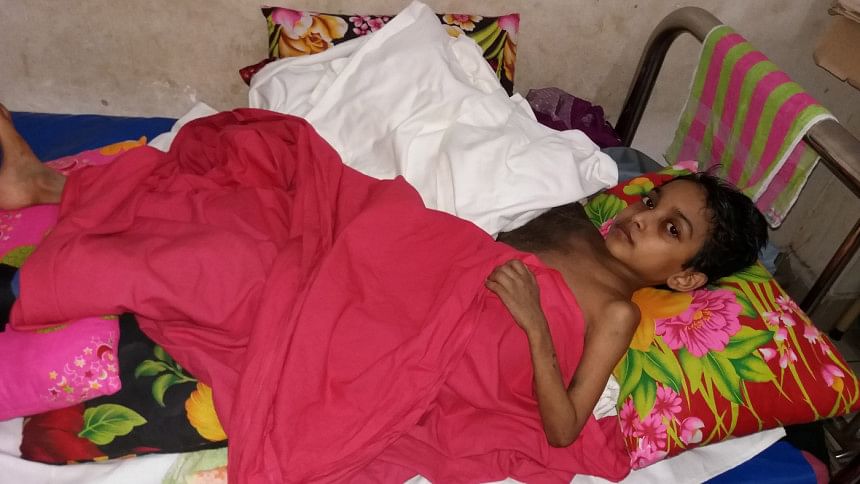 Doctors have confirmed the existence of tumor in the right arm's blood vessels of the 12-year-old girl from Satkhira, Muktamoni.
Chief coordinatior of Bangladesh's burn projects, Dr Samanta Lal Sen confirmed the development at a press briefing today.
"We got the report of her second biopsy. It shows tumor like before," he said.
Meanwhile, Muktamoni's father Md Ibrahim told The Daily Star that she has been recovering better, but losing weight. "She is taking food normally. But she has been weakened greatly."
Although Muktamoni has been feeble, it is not abnormal, said Dr Samanta Lal Sen.
On August 12, doctors removed a three-kilogramme tumour from her abnormally swelled right arm.
Muktamoni, hailing from Satkhira, has been afflicted by the disease mainly in her right hand, the condition leading to her hand swelling up like a bee hive.