Bergman verdict: 23 get more time to reply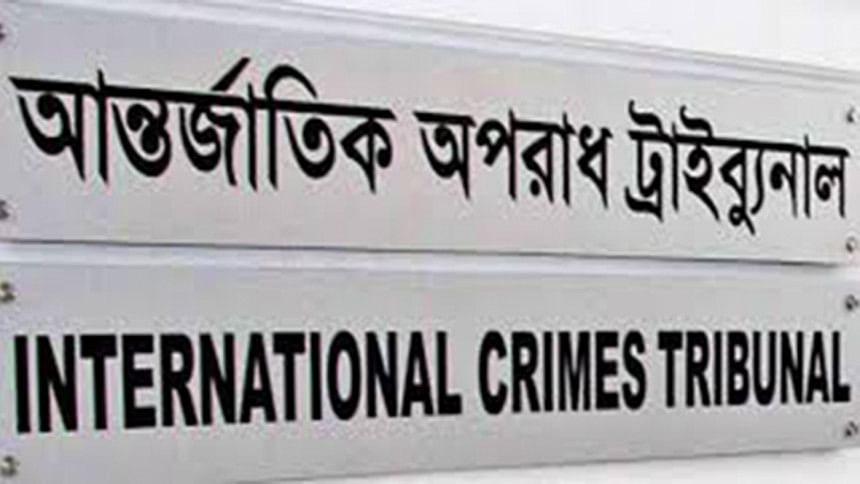 A tribunal in Dhaka today gave six more days to 23 eminent persons to reply why they should not be punished for contempt of court proceedings for issuing a statement criticising Dhaka-based British journalist David Bergman's punishment.
The three-member International Crimes Tribunal-2 led by Justice Obaidul Hassan asked them to place their reply before it on April 29.
The tribunal set the new date following separate time petitions filed by the alleged contemptners as today was the last date to submit their reply.
If convicted, the 23 may face the highest one year's imprisonment or a fine of up to Tk 5,000 or both.
The 23 persons are: Masud Khan, Afsan Chowdhury, Ziaur Rahman, Hana Shams Ahmed, Anu Muhammad, Anusheh Anadil, Muktasree Chakma Sathi, Lubna Marium, Farida Akhter, Shireen Huq, Zafrullah Chowdhury, Ali Ahmed Ziauddin, Rahnuma Ahmed, Shahdul Alam, CR Abrar, Bina D'Costa, Mahmud Rahman, Zarina Nahar Kabir, Leesa Gazi, Shabnam Nadiya, Nasrin Siraj Annie, Tibra Ali and Delwar Hussain.
On December 2, 2014, the tribunal found Bergman, editor (special reports) of New Age, guilty of contempt for two of his blog posts of January 2013 on the verdict of Abul Kalam Azad, known as Bachchu Razakar.
He was sentenced to imprisonment "till rising of the court" that day and fined Tk 5,000.
On December 20, 2014, the daily Prothom Alo ran a report titled "50 people express concern over Bergman's punishment" on the basis of the statement, which observed that the tribunal's order would restrict freedom of expression.
One signatory, Khusi Kabir, later withdrew her name.
On January 14 the tribunal asked the 49 signatories to explain the statement.
Later, the ICT-2 cleared 26 eminent citizens of the charge.