Banasree siblings killed, doctors suspect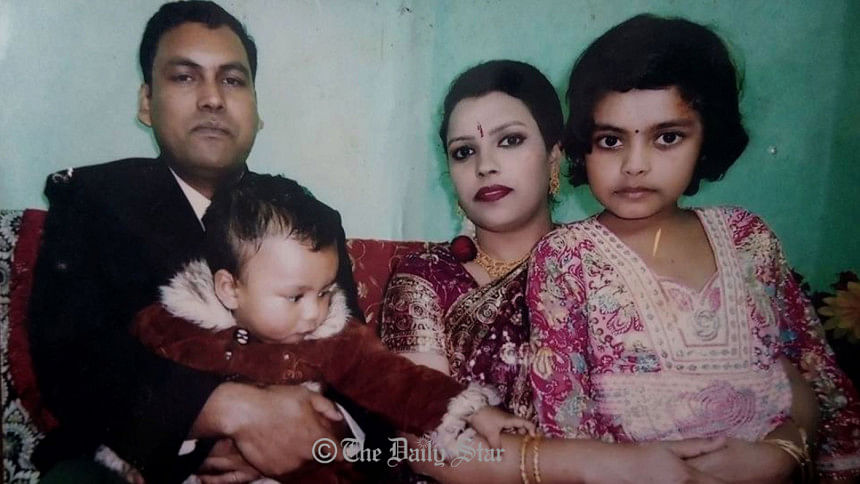 Two siblings, whose death last night after taking food from a Chinese restaurant in Dhaka's Banasree sparked mystery, were killed, doctors primarily suspect after autopsy.
"There were several injury marks in their bodies," Sohel Mahmud, assistant professor at forensic department of Dhaka Medical College Hospital told The Daily Star.
Nusrat Jahan, 14, a seventh grader at Viqarunnisa Noon School and College, and Alvi Aman, 6, a nursery student at Holly Crescent School died at Dhaka Medical College Hospital last night, hours after they had dinner at a Chinese restaurant along with their parents on Sunday night.
Meanwhile, Rapid Action Battalion this afternoon picked up Sheuli Akhtar, house tutor of the victims and Mohammad Pingku, night guard of the house for interrogation.
Sheuli Akhtar told reporters that a woman, aged around 50 to 60 years, was offering prayer and mother of the victims was sleeping in a nearby room of the house when she was teaching Nusrat around 4:00pm.
READ MORE: Mysterious death of 2 siblings
Responding to a query, Sheuli said she never saw that woman in the house earlier.
Following autopsy today at the DMCH, doctors said there were injury marks in different parts of the victims' bodies including neck.
The two siblings had the leftover food brought from the restaurant and went to sleep yesterday. Later around 5:30pm, they were found lying unconscious on the bed.
Family members whisked them off to a local clinic and later to DMCH around 7:30pm where doctors declared the siblings dead.
Rampura police have visited the scene.
Rafiqul Islam, officer-in-charge of Rampura Police Station, told The Daily Star that no case has yet been filed in this connection.