3 shot in Ctg BCL infighting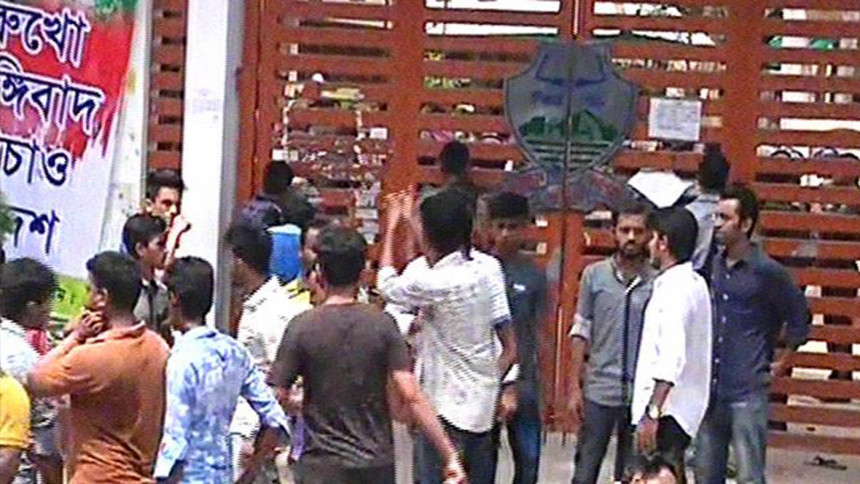 Three persons sustained bullet injuries during a clash between rival factions of Bangladesh Chhatra League on Chittagong College campus in the port city this afternoon.
Witnesses say two groups – one of them followers of local Jubo League leader Nur Mostofa alias Tinu and the other loyal to city unit Chhatra League – clashed around 12:30.
Three students, Bappi, Inam and Jibon, were shot during the clash and were rushed to Chittagong Medical College Hospital, our local correspondent reports quoting Panjkaj Parua, an assistant sub-inspector of the hospital's police camp.
Leaders of both factions claimed the injured to be members of their group.
A tense situation is prevailing in the area as members of both factions took confrontational stance till filing this report around afternoon.