10-truck arms haul case: CJ assigns another HC bench for hearing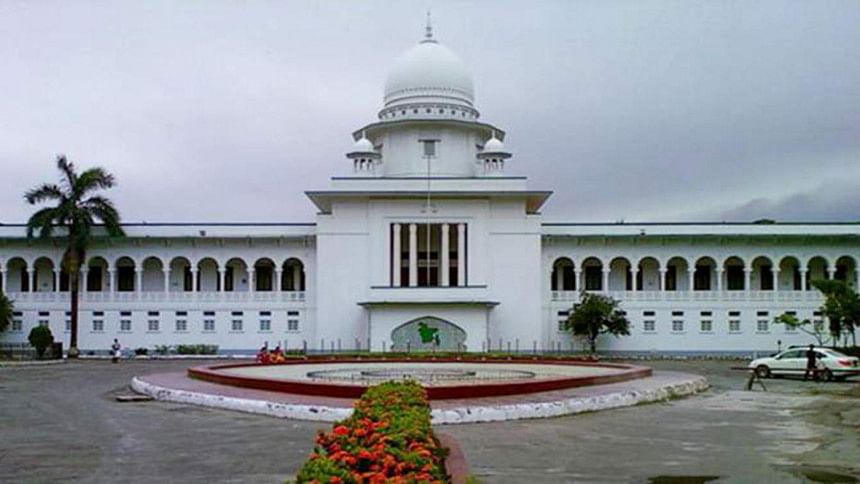 Chief Justice Syed Mahmud Hossain has assigned another High Court bench for hearing and disposing of the death reference and appeals in the sensational 10-truck arms haul case in which 14 people, including former ministers, were sentenced to death.
The chief justice on Thursday (January 10) asked the bench of Justice Md Ruhul Quddus and Justice ASM Abdul Mobin to hear and settle the death reference and appeals as another HC bench led by Justice Bhabani Prasad Singha has earlier refused to deal with them.
On January 8, the HC bench of Justice Bhabani Prasad and Justice Md Kamrul Hossain Mollah dropped the death reference and appeals from its hearing list and sent them to the chief justice for a decision.
Now, the bench led by Justice Ruhul Quddus may fix a date for hearing the case (death reference and appeals).
If a lower court sentences any person to death in a case, its judgment is examined by the HC through hearing arguments for confirmation of the death sentence. The case documents and judgment reach as death reference to the HC from the lower court in seven days after the latter delivers the verdict.
Twelve of the 14 death row convicts in the case have filed separate appeals with the HC challenging the trial court verdict against them.
On January 30, 2014, the Chittagong Metropolitan Special Tribunal-1 handed down death penalty to 14 people, including former minister and Jamaat Amir Motiur Rahman Nizami and former state minister for home Lutfozzaman Babar of BNP, for smuggling 10 truckloads of firearms in 2004.
The 14 convicts were also given life term imprisonment in another case filed for possessing illegal firearms.
Nizami was executed on May 11, 2016 after the Supreme Court upheld his death penalty for committing crimes against humanity during the country's Liberation War in 1971.