Nasirabad Social Forestry Nursery and Training Centre
Grabbers eye forestland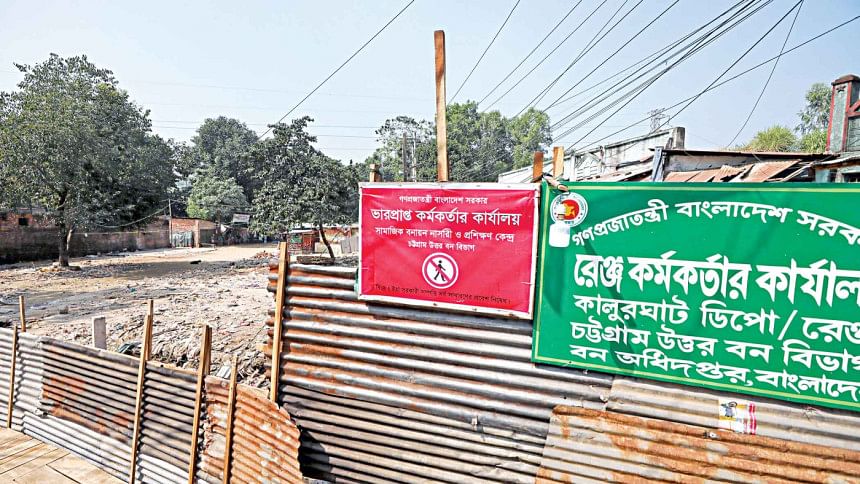 Land grabbers, including those belonging to the influential quarters, are hatching a conspiracy to occupy three acres of land in Chattogram's Nasirabad Social Forestry Nursery and Training Centre (SFNTC), alleged forest officials.
The land falls under the jurisdiction of the forest department, which has already filed a case against the influential group, led by one Elias Hossain of the area, to the Chattogram Forest Court to prevent encroachment.
Earlier, the forest department evicted 20 illegal structures from the land.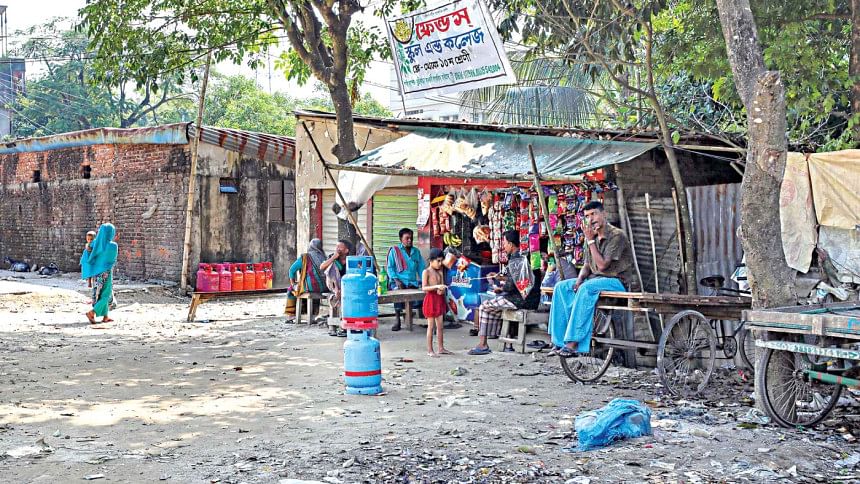 "Elias and his goons continued threatening us to leave the land," said Nazmul Hasan, ranger of SFNTC.
"To stop the land from being encroached, we have already filed a case and a grabber has also been arrested. Besides, we pleaded with the higher authorities to set up a barrack there. A request has also been made to augment the workforce," he added.
During a recent visit to the area, this correspondent saw that various species of trees have been planted in SFNTC area under the social forestry project. Three forest guards were guarding the area.
A signboard has also been installed by the forest department at the recently reclaimed site.
Mohammel Babul, a beneficiary of the social forestry project, told The Daily Star that occupiers had their eyes on the land for a long time.
"Recently, a group had occupied the place by forcibly constructing a structure. Later, we informed the forest department. Forest officials came and cleared the illegal structures," he added.
Mozammel Hoque Shah Chowdhury, divisional forest officer of the Chattogram North forest department, said an influential group have always been trying to grab the land as it is located in the city.
"We have already evicted a group of grabbers. We have set up a perimeter there to keep the site free from grabbers. The entire area will be surrounded by a boundary wall to keep it free from encroachment," he said.
"Besides, a proposal has been made to the forest department for setting up barracks and dormitories. If we get the allocation, we will build the facility there," he added.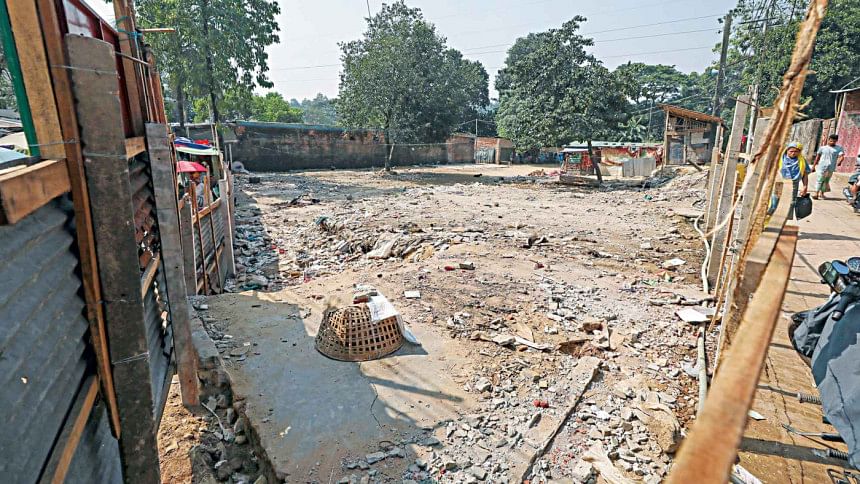 According to Mohammad Kamal Hossain, former professor of Institute of Forestry and Environmental Science at Chittagong University, the forest is protecting the balance of the environment of the port city.
"If this forest vanishes, all that is green will disappear from the city," he added.
The Chattogram North Forest Division reports that 13,130 acres of land are occupied by grabbers.
Mentionable, over 1.60 lakh individuals and organisations have grabbed 2.57 lakh acres of forest land across the country, the forest department reported to a Jatiya Sangsad committee in February 2021.
Of the total grabbed land, 1.38 lakh acres of reserved forests were occupied by 88,215 individuals and organisations.
Despite repeated attempts, this correspondent could not get in touch with Elias Hossain for comments.