Stepping towards a solution
On the very first day of Bengali New Year, we bring to you the story of a youth who chased his dream of solving an ever going crisis.
It all began in 2004, when a college fresher was denied from taking part in a blood donation campaign at his university campus. Enrolled in the computer engineering program of North South University, Mr. Subrata Deb was rejected for being underweight. "They did not even allow me to enter through the door." exclaims a smiling Mr. Deb, as he recalls old memories. "I made up my mind right then and there. If I could not help first hand, I would definitely try to contribute in some other way."  Mr. Deb's first rejection would spur him into making a promising and successful blood donation platform:
www.DonateBloodBD.com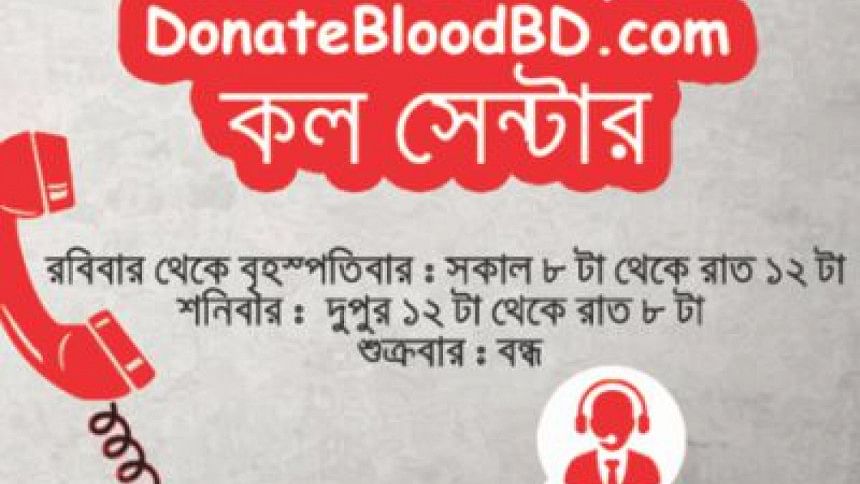 During his university days, Mr. Deb was schooled on web development. Utilising on this knowledge, he decided to create a website listing verified blood donors along with their contact details. This allowed patients in need of blood transfusion to find donors directly, easily and free of cost.
After the launch of the website on 24th January, 2013, Mr. Deb went ahead and took a second initiative. He established a call center on 14th April, 2016, to assist patients and relatives looking for donors. DonateBloodBD Call Center thus became the first center of its kind in Bangladesh.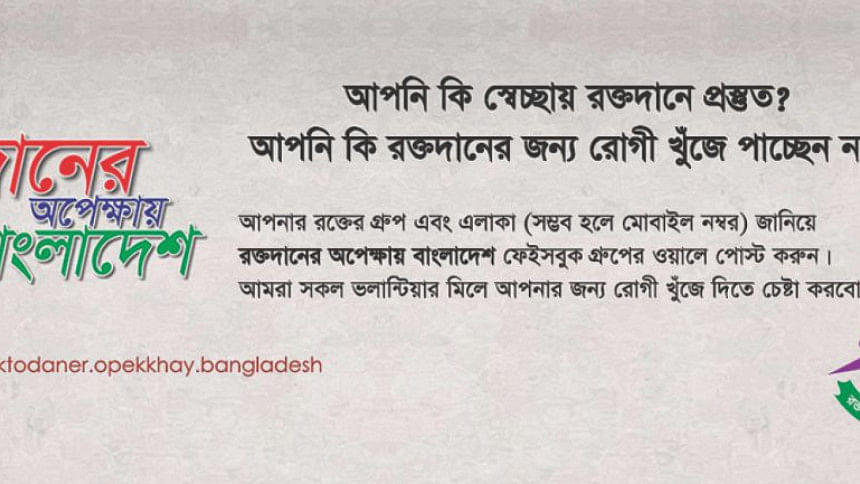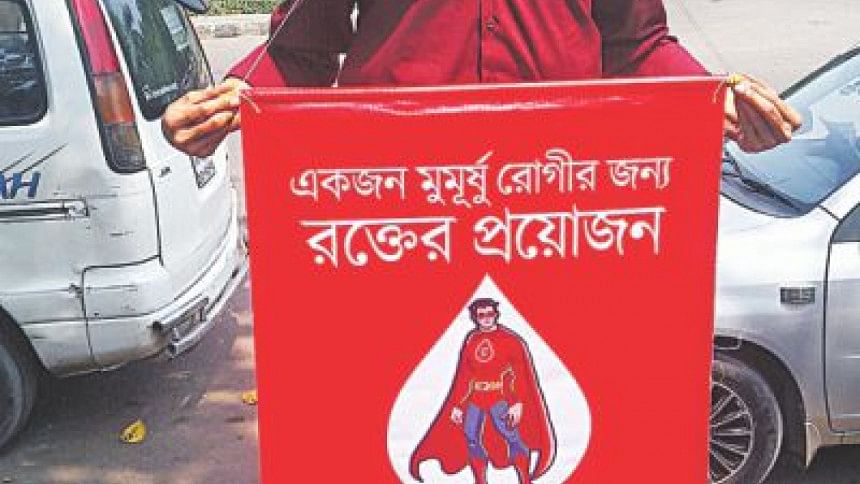 Till date, a staggering 3496 number of donors spread across 55 districts of Bangladesh are registered on the website. The website has amassed 1.5 crore hits in the past 4 years. Moreover, TheDonateBloodBD Call Center has helped over 1760 patients over the last eleven months. The third platform, which is a Facebook group called "RoktoDaanerOpekkhay Bangladesh", currently boasts over 126k members.
"A lot of people fear that if you donate blood, you might fall sick or feel lightheaded, faint or become weak. However, none of this is true. We have to raise awareness among mass people about these widely held misconceptions and eradicate the myths surrounding blood donation" says Mr. Deb. "The rules are simple. One must be of 18 years and above, be at least 50 kilograms (both men and women) and must have passed seven days after ending any kind of antibiotic medication course so that all toxins have flushed out of their body.  However, women cannot donate blood during pregnancy or menstruation or if they are breast feeding" he adds.
When asked about his own experience as a donor, Mr. Deb reveals, "I've had four rejections as a blood donor so far. However, I'm still waiting for my chance. I'm ready to help anyone when it comes to blood donation. The very thought that my blood would flow from head to toe in someone's body and would help them live is motivating enough. This is my passion."
These very rejections that Mr. Deb face, helps him constantly renews his vow to solve the blood donor crisis in Bangladesh.
Visit www.donatebloodbd.com to register as or find suitable blood donors. The DonateBloodBD Call Center operates on Sundays to Thursdays from 8:00 am -12:00 am and on Saturdays from 12:00 pm to 8:00 pm. The help line numbers are +8801756963308 and +8801748306027
Photo courtesy: DonateBloodBD
To read more about Mr. Subrata Deb's journey, find more info at:
http://www.thedailystar.net/change-maker/stepping-towards-solution-1390267