Aus to unleash fearsome foursome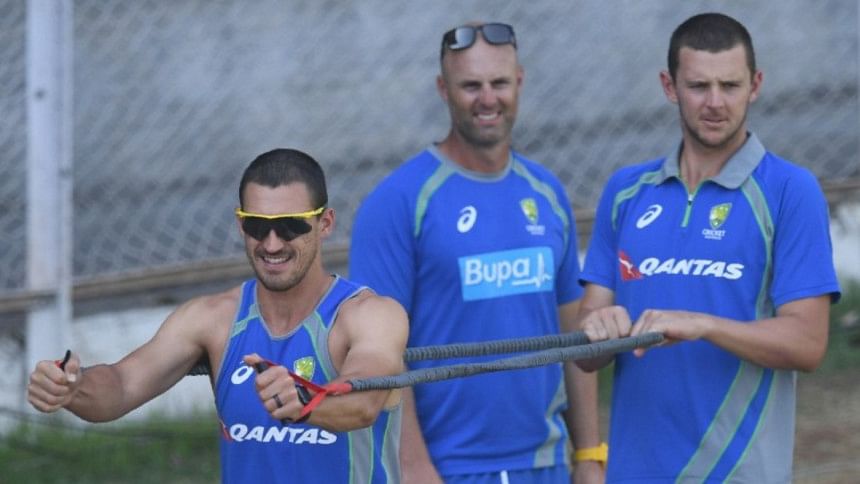 Australia are set to unleash their fearsome foursome for the first time against Sri Lanka in a Champions Trophy warm-up at The Oval on Friday.
In what could potentially be the most potent pace quartet since the great West Indies teams of the 1970s, 80s and 90s, James Pattinson, Pat Cummins, Josh Hazlewood and Mitchell Starc are in line to finally take the field together, reports cricket.com.au
Injuries have blighted all four during their fledgling careers, but now they are fit and ready to give a glimpse of what could be a hugely exciting future for Australia.
Pattinson hasn't been seen on the international stage since February 2016 due to back, hamstring and shin problems, but was back to his best during a six-week stint with English county side Nottinghamshire.
Cummins, Hazlewood and Starc all impressed during the recent Test series in India and Australia allrounder Marcis Stoinis said there's a sense of real anticipation around the squad about what can be achieved with a such a strong attack.
"It's an exciting time for Australian cricket," Stoinis said.