Netflix's One Piece live-action: Sailing towards a new horizon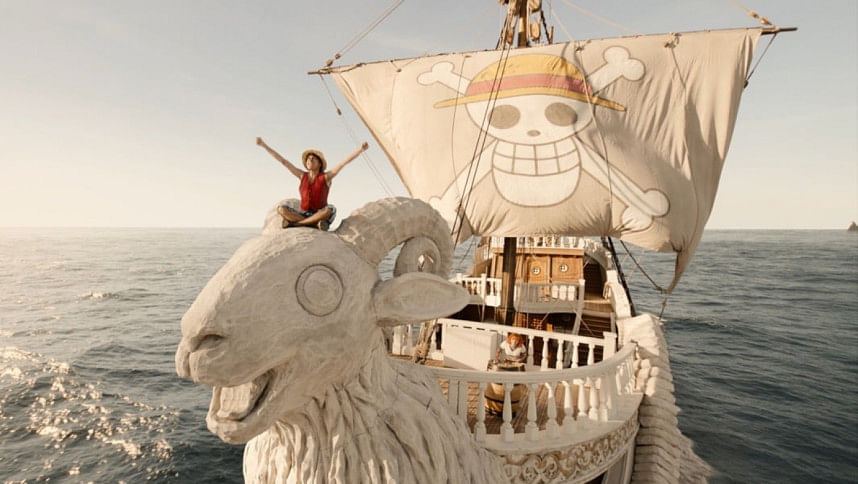 Western live-action adaptations of anime haven't had a successful track record. Netflix's disappointing attempt at reimagining Death Note, the atrocious Dragonball Evolution movie, and more recently, a poorly received Cowboy Bebop series – Hollywood just doesn't seem to know how to properly translate anime to real life. So, when Netflix announced a live-action series for the popular anime/manga series One Piece, suffice it to say fans were expecting, at worst, utter whitewashed cringe. 
You might be delighted to know that the reality was very much contrary to most of these expectations
First successful Western anime adaptation?
It wouldn't be a stretch to say that One Piece is a cultural phenomenon. It is the best-selling manga in history, churning out over 516 million print copies in circulation worldwide by August 2022. From 2008 to 2018, One Piece was the best-selling manga in the world and currently holds the record for the best-selling comic book series printed in book volumes. The franchise, i.e. the combination of manga, anime, video games, and merchandise, has been reported to produce over USD 14.5 billion, solidifying it as one of the highest-grossing media franchises in the world. With the franchise already a formula for commercial success, how did the brand-new live adaptation fair? 
According to Netflix, the One Piece live-action garnered 18.5 million views and 140 million hours viewed in the first four days of its release. In its first weekend, it was in Netflix's Top 10 charts for 84 different countries, breaking the record previously held by the popular shows Wednesday and Stranger Things. So, do the numbers and records alone make for a successful live-action adaptation?
The creator's dedication
One primary factor that separates Netflix's One Piece from other Western anime adaptations is that the creator of One Piece, Eiichiro Oda, thoroughly supervised the live-action version. Not only did the world-renowned mangaka closely work with the show's creators in ensuring his manga was properly adapted to a new audience, but he also gave the final green light before the show was allowed to go live. His dedication shone through, as fans got to see a live-action series filled with fantastically spot-on casting choices and a carefully compressed story perfect for first-time watchers.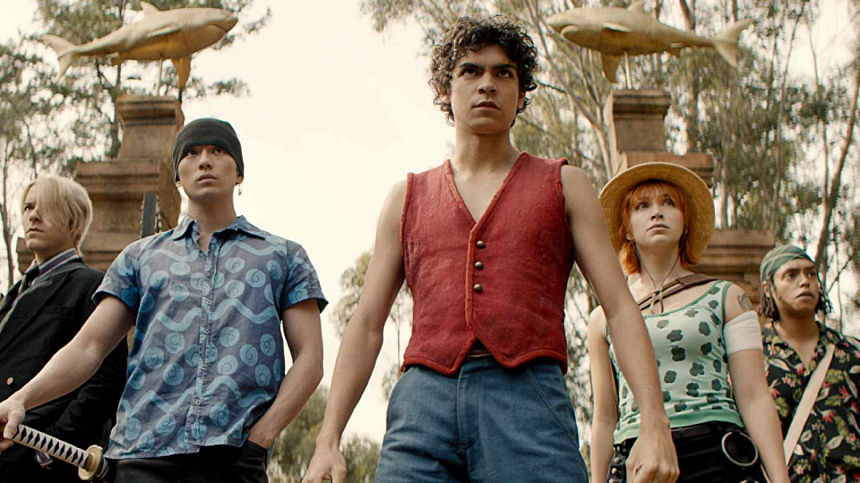 Speaking of the story, the eight episodes, each spanning 50 to 60 minutes, compresses the first five arcs of the series into a condensed retelling of the vital plot points. While certain one-time characters and nuanced details were removed in the process, the series still does a good job of introducing the story of One Piece to new viewers, while keeping enough references to keep dedicated fans glued to the screen. Oda admitted that certain liberties with the plot and characters were taken to ensure a smoother introduction to the mainstream audience - an impressive feat considering the manga took 95 chapters and the anime took 45 episodes to cover essentially the same story.
Where it hits the spot
Despite the compression, as a longtime One Piece fan who still reads new chapters every week, I didn't feel the live-action cut any significant corners in delivering the raw, emotional appeal of the manga I love so dearly. The narrative, despite being very different from the source material at times, does a good job of characterising some of the secondary characters, even including them much earlier and giving them parts they didn't have in the original story. Such creative liberties made the live-action feel like its own show instead of just a one-to-one adaptation. 
The story aside, one big problem with any comic book/fiction adaptation is the action sequences. One Piece is a show filled with goofy characters, with superpowers that test the limit of imagination even when witnessed on the pages of a comic book. Translating such an eccentric, impossible-to-duplicate action style to live-action would, expectedly, look bad. However, Netflix's One Piece surprised the fans here once again. 
Not only does the series utilise a modest use of CGI, but every time special effects are used, they are done in a way that doesn't look too unrealistic, yet retaining the aforementioned 'goofiness' of the source material. Even Luffy stretching his leg to the size of a building looks unexpectedly natural! The fight scenes – a core element of any shounen manga – are choreographed excellently and certain scenes, impressively, were done exactly as it was in the manga.
Did it work?
One Piece is a series that explores the joy and freedom of adventures. Sailing towards a new horizon, I feel the live-action adaptation did just that – a story of flawed, yet lovable, characters who would do anything to save their friends and ensure their dreams come true. The core ideas and motivations behind each main character are portrayed beautifully by the live-action actors. Special credit goes to Iñaki Godoy for making Luffy literally come to life, to the point where even Oda admitted that when he made Luffy, he thought of a person just like Iñaki!
While it's true that this adaptation isn't as humourous or emotional as the source material, considering the compression and the dedicated cast and crew working behind this passionate project, I would say this show was able to do what Oda had intended with it - bring One Piece to the international mainstream. Did it succeed? Maybe give it a watch today and find out!