Internet.org & Net Neutrality: What Facebook has to say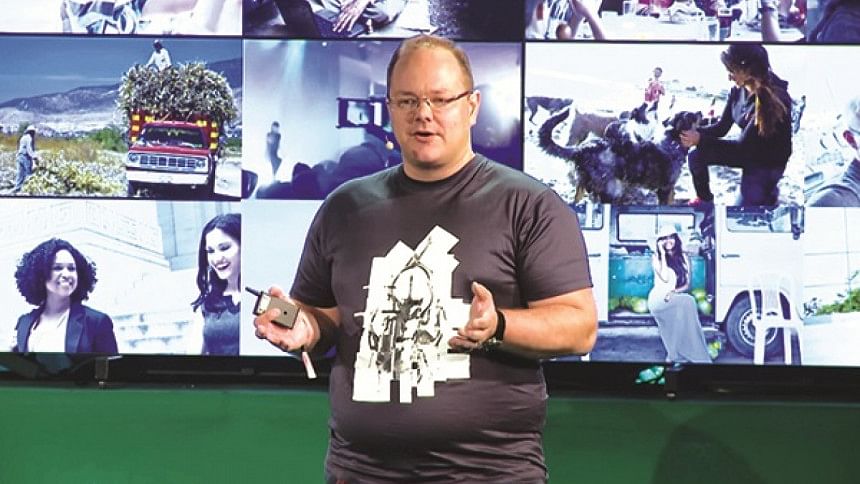 Facebook's Internet.org initiative to provide free basic internet access came under fire in the last couple of months for alleged violation of 'Net Neutrality'. On the launching day of Internet.org's service in Bangladesh with telecom operator Robi, Markku Makelainen, Director of Global Operator Partnerships of Facebook sat for a very brief yet exclusive interview with BYTES. On his maiden trip to Bangladesh, Markku talked about Facebook & Internet.org's stance on Net Neutrality.
What's next in the pipeline?
Since we don't actually pre-announce any of our launches I can't reveal which country will be next. But anyone can check all the updates in our webpage. We are pacing up our initiative and Bangladesh is the 10th country that we are launching our initiative. But I will tell you this: we are actively working to launch this initiative in new countries and new operators in existing countries.
Net Neutrality is a big issue and internet dot org is accused of violating net neutrality. What would be your comment on that?
Firstly let me just say that net neutrality is a broad concept. And as of the allegation, its completely false. We are very much pro net neutrality. Net neutrality is all about access and having non-discriminating access. We support that fully. We have another issue, which is even a bigger issue in my opinion which is internet connectivity for the rest of the population; we call it 'Universal Connectivity'. These two concepts can and must co-exist. Meaning more people goes online but there cannot be discrimination between different services. So how do we get more people online? The key barrier that we need to address is the affordability of the data. Most people in the world cannot afford to subscribe at current data prices. And this is where we come in.
We are also opening up this to all developers; we are opening up to more consumer choice. Anybody now can participate in this program. We basically we are promoting the full and entire internet. And once you buy data plan you can get access to internet with the premium experience. So we try to promote people to online & understand the benefit of internet and so forth. Net neutrality is of course a very important issue. But we think it's even more important to have people join internet because it kind of bridges the digital divide.
Can anyone enlist their website at internet.org app?
The rules or principles are already available online at the website of internet.org. Out of all, we have three key sets of principles: firstly, the partner and their content should promote the exploration of full internet. We don't want to create a walled garden where you can use only a subset of services. Wikipedia is a great example here. They have a wealth of information. But they have external clickable links which is basically promoting the entire internet; not just our products or our partners' products rather the entire internet.  It's a great way of educating people what else is out there. 2nd principle we follow is the service has to be data efficient. Our partner operators donate the bandwidth and nobody else is giving any money for it. So the services that we bring onboard to our partner-networks has to be very data efficient. And lastly, there are a set of technical specifications that the developers has to go about.
Are ads visible through the internet.org app?
If you are using Facebook via the app, you won't be able to see any advertisements. So we aren't monetizing this service. However our partners can put up ads on their site which will be visible through the app. We (Facebook) don't want to make any money from this service; all we want is more people to go online.