Download yourself into a server: Huawei's futurecast
Interview with Kevin Ho and Clement Wong of Huawei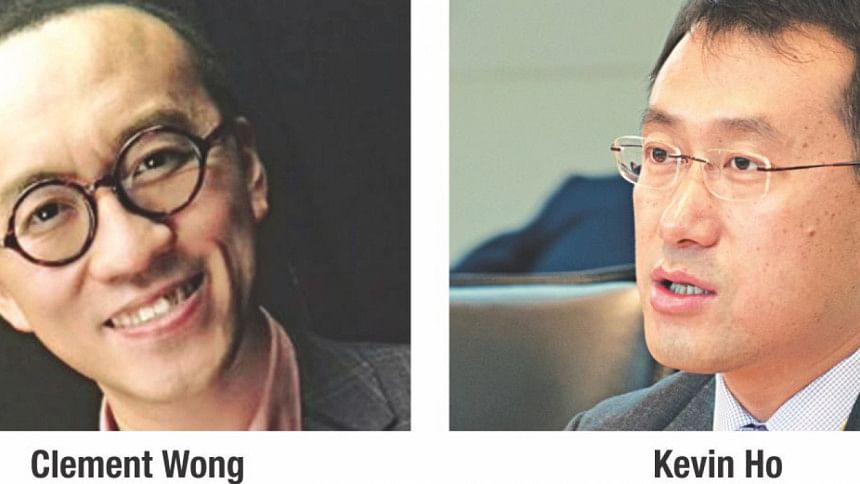 The plan is to store you on a computer database. Yes, you read that right. Your entire consciousness is to be stored so your future generations can have a conversation with you. Probably to settle who gets grandpa's by-now-classic 2016 Subaru BRZ with the turbo upgrade. This is far into the future, a future that is seen as a bleak, dystopian landscape by Kevin Ho, president of Huawei's handset business and far seeing futurist. Albeit it is a future ripe for tech businesses. 
We spoke to him couple months ago at the CES China where he expounded upon the future of tech being centred on ginormous quantities of data consumption.  All this means Huawei is heavily investing into 5G, a step that will provide a thousand times more connection what can be provided by typical 3G. Basically an 8GB movie can be downloaded in 5 seconds. "Research is on to develop ways to transmit zetabytes of data, something that will open up new avenues for education, health and telecom" he said. He added that the company has already developed VR products that will probably be launched this year. At the same time they are collaborating with Audi to develop car based connectivity, something Huawei considers to be the next big communication devices after smartphones and wearables.  
Kevin stressed on developing AI but also refuted concerns regarding AI becoming too smart to handle. For that there needs to be work done on entity authentication, protection and remote defence systems. In other words, benefits of advanced AI without Matrix happening in real life. 
At the same time we spoke to Clement Wong, VP, Global Product Marketing at Huawei Device. He spoke more about how the consumer market is shaping. Style is as important to the tech being offered. People want more and Huawei is making continual upgrades to meet and surpass that demand. "The camera is one of the most important factors in purchasing a cellphone. We've designed the P9 in collaboration with Leica to be the best camera out there."  
Currently Huawei stands at number three in device sales after Samsung and Apple respectively. They claim they can overtake Apple for the second place spot in three years and Samsung by 2021. Not surprising considering the massive R&D expenditure they have taken on. Huawei has recently entered the Bangladeshi market with their mobile devices and wearables. Perhaps in Bangladesh we have closed in on the dystopian future sitting in cars we can't drive for traffic and places we can't go to. But we will be sitting around at least communicating with ease.