Huawei Nova 3e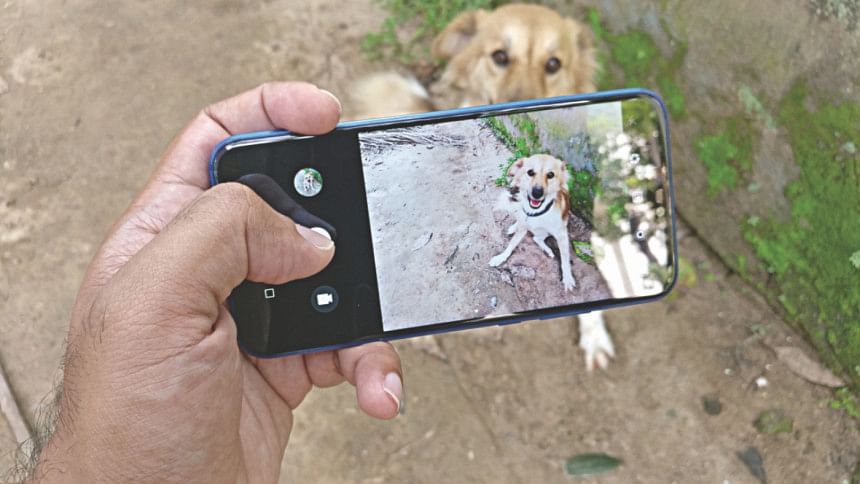 The Huawei Nova 3e is an exercise in how to make a mid-range play a similar game as the big players. It brings together some of the most talked of features on paper while keeping it in the middle of the price bracket. You get glossy construction, two lenses and that all important notches you either love or hate.
Not everyone loves the notch but we will have to accept it. This is the future of design that will become commonplace until we remove the speaker to a more unobtrusive location. The notch now features all the sundry details you want but do not spend too much time focusing on. Like the battery level, network bar, time and so on. That leaves the rest of the screen free for whatever you want to see. You will notice the notch goes all black when you view the device in landscape mode.
Huawei took the all glass approach with a shimmery blue surface underneath. It is the best colour option as the only other choice is black. Everything else is black. Black is not necessarily the king. The metal frame further accentuates the premium feel while the light 145g device sits easily in hand. While they adopted the notch from our fruit shaped style icons, thankfully they still left the 3.5mm jack unmolested. It's is at the bottom along with a type C connector and the single speaker.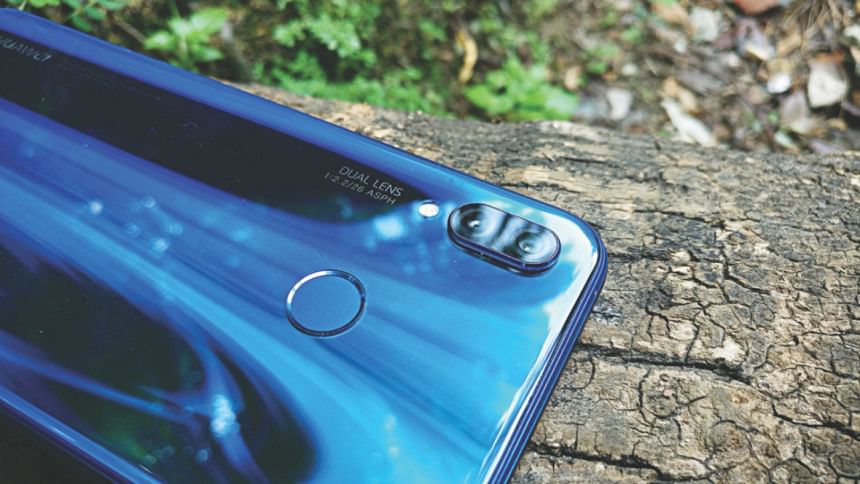 And that screen appears superb. And I say appears because it is a standard 5.84 inch Full HD+ screen at 1080x2280. It is a high enough to render very, very sharp text while maintaining rich colours. Not quite your OLED richness but still very pleasing. Watching movie was a delightful experience on the phone. The notch all black as mentioned and the crisp and accurate rendition of the video made the phone perfect to watch movies on the mundane evening of monsoon on a weekend.
Two camera lenses on the back provide the 'I Got It Too' exclamation. A 16MP f/2.0 and a 2MP f/2.2 unit work together to create the bokeh effects we all love and want. Images are well defined in in well-lit conditions. Colours are vibrant with a little background processing going on to create richer greens than I expected. Sample images will show traditional messy moss along the wall appearing bright and luscious like a wedding cake. That is if a wedding cake was made of moss. In low light however, it stutters a little.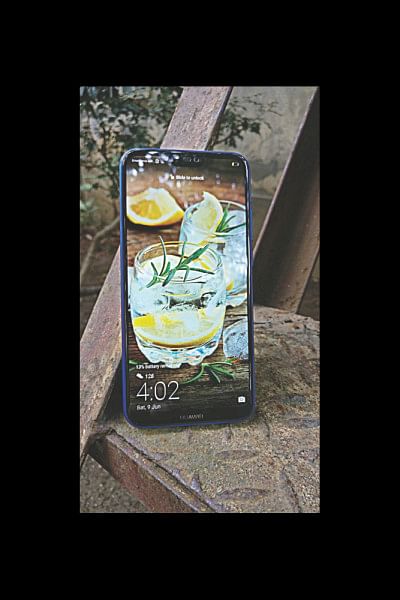 Images appear over sharpened and colours are a little washed out. Noise also jumps in shadows and other low lit areas.  Stay in bright light and the shots will be fantastic including close macro shots. As for getting good selective blurring, keep the setting low as too much will eat up parts of your subject. The portrait mode works well enough smoothing out the background and keeping the person sharp in the foreground. It will take care of your social network needs.
Video recording happens 1080p at 30fps. No fancy slo-mo here but the colours are surprisingly good and the noise is low enough.
The front features a 16MP f/2.0 sensor allowing you to take wide 78 degree angle shots. That means no more sad friends during lunch selfies. Everybody can join in no matter how wide they are.
And then there is the battery life. The 3000mAh battery can take you well over a day thanks to the non-power hungry screen. Well, almost through a day. But just make sure you are not using any data-hogging app. Keep your Wi-Fi and mobile data off when you are not using – then it should last an entire day. The phone comes with fast charging on USB-C. So make sure you carry your charge as most people won't be having USB-C cable with them.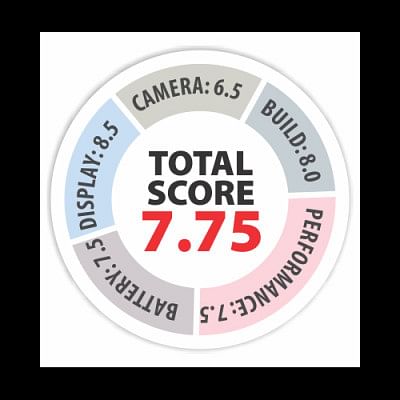 Verdict
The performance from the Hisilicon Kirin 659 is standard at best. It will get most of your aps running smoothly without hiccups partly cause the 4GB RAM keeps a lot of space free for apps to work on. The new EMUI provides a smooth user interface free from any lags. Camera is very good in the light, but struggles a little in low light. Selfies are very high res so your social media cred gets a bump in XP points. The night mode can take good shots but you need a tripod to hold it steady.  But that screen is gorgeous and the overall design works very well. There is no splash protection so don't go running out in the rain.
Specs
Display: 5.84 inches, LTPS IPS LCD, 1080 x 2280 pixels
OS: Android 8.0 (Oreo) based EMUI 8.0
CPU: Octa-core (2.36 GHz & 1.7 GHz)
GPU: Mali-T830 MP2
RAM: 4GB
ROM: 64GB
Camera: Front-Rear: 16MP + 2MP dual camera and 1.75 µm & Back- 16MP camera, f/2.0
Features: Accelerometer, Barometer, Fingerprint Sensor, Gyro Sensor, Geomagnetic Sensor, Hall Sensor, HR Sensor, Iris Sensor, Pressure Sensor etc.
Battery: 3000 mAh
Price: Tk. 27,990/-