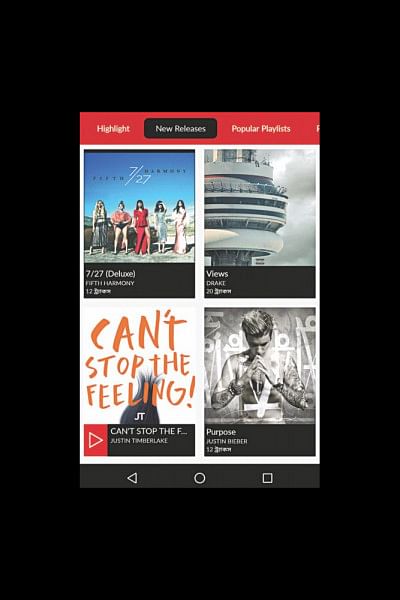 Name of App: mJams Music

Developer: mJams Music

Platforms: Android

Size: 6.6 MB

Genre: Music and Audio

Our Rating: 9/10
mJams Music is a new music streaming app by mJams Music. Focusing on delivering a seamless audio entertainment platform, mJams makes sure the best songs are just a tap away. 
The great part about this app is that it nails the basics while giving you a handful of exciting features as well. You'll get the new tracks and albums from your favourite artists right after they're released. As for discovering new music, you'll see a Highlights list filled with songs by featured artists from all over the world. Creating new playlists goes to a whole new level with this app. You can of course build your very own lists based on different moods and also listen other playlists built by celebrities. One rather interesting feature of mJams Music is the Jamming option that lets you stream songs available in a specific genre. The UI is brilliantly designed with a very streamlined approach and makes it a breeze to get lost in the world of music.