Three airlines leave Bangladesh for good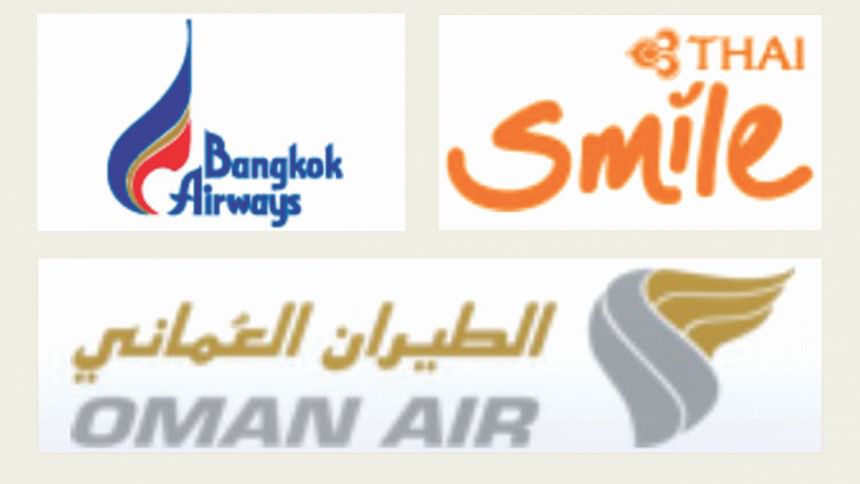 Three foreign airlines -- Oman Air, Bangkok Airways
and
Thai Smile -- shut down their Bangladesh operations last year as they found the route to be commercially unsustainable.
The move has not only caused job losses of about 50 Bangladeshis but also revenue losses for the civil aviation authority and Bangladesh Biman that conducts the ground handling works at Hazrat Shahjalal International Airport, industry insiders said.
Oman Air operated on Dhaka-Chittagong route for nearly a decade, but the Middle Eastern carrier suspended its operations from Chittagong in May last year and from Dhaka five months later.
Bangkok Airways that spread its wings to Dhaka in 2011 suspended operations in November last year, and Thai Smile, the lower cost version of Thai Airways, in July, just after four months of operations.
"Oman Air shut down its operations in Bangladesh and some other places due to commercial reasons," said Ashraful Kabir, the former country manager of the national carrier of the Sultanate of Oman.
Rising oil price in recent months has made the business difficult, he said.
Kabir, however, said Oman Air will introduce a low-cost flight from Bangladesh soon.
There are about 30 foreign airlines operating from Bangladesh. All the carriers are from Asia; no European or American airlines have operations here.
Kazi Wahidul Alam, an aviation expert, said the shutting down of any foreign airline's operations gives a wrong message to the rest of the aviation world.
He gave the example of KLM, the royal Dutch airline that wound up its operations from Bangladesh several years ago.
Lufthansa, which is the largest German airline, was thinking of entering the Bangladesh market, but KLM's decision made them change their mind.
"More airlines mean more competition, which gives price benefits to passengers," said Alam, a former director of state-run Biman Bangladesh Airlines. On the revenue side, he said an airline has to pay $7,000 to $10,000 for ground handling of each flight, while the civil aviation authority earns another $3,000 to $4,000 by rendering other services.
Revenue is also generated from cargo handling, he said.
"The government should take the issue seriously. The authorities concerned should have sat with the three airlines to find out why they were closing their operations here."