Pathao downsizing on fund shortage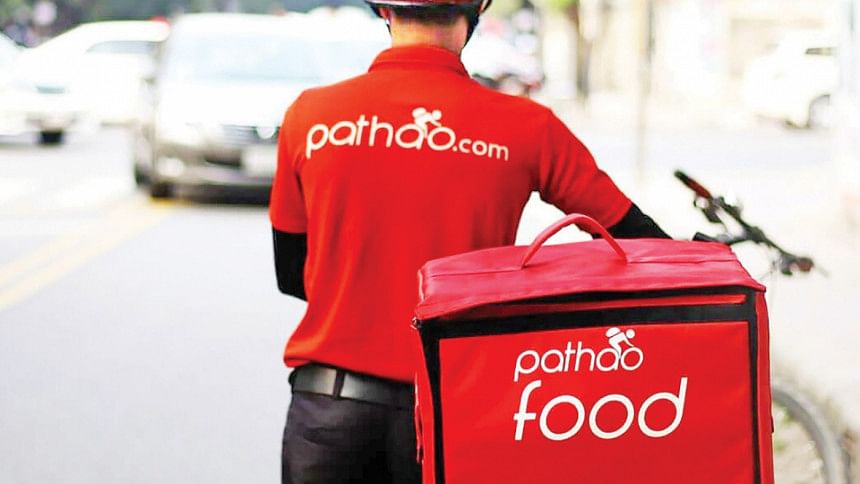 Pathao, a ride-hailing company and one of the fastest growing tech startups in Asia, cut more than 50 percent of its workforce in the last two days as it struggles to raise funds amid waning popularity for its services.
According to several sources, nearly 300 mid- to top level employees, including the head of Pathao Food and Ride Core Service, were terminated.
Senior executives from Chattogram and Sylhet were also forced to step down, said the employees who faced the fate.
The finance department of Pathao told The Daily Star that the layoff was due to investors backing out from the upcoming investment round, leaving it with only a few months' worth of funds to run the company.
The top management had tried to raise $100 million from new investors but the effort went in vain, the sources said.
After the fund-raising move failed, the existing investors asked some senior executives, including CEO Hussain Md Elius, to resign.
Elius, who co-founded the popular ride-sharing business in 2015, refused to step down.
Pathao, which started with motorcycle taxi service in Dhaka, had a flying start. Within a couple of years of its inception, it received an undisclosed amount from GO-JEK, a popular ride-sharing company in Indonesia.
Soon, Alter Global and Openspace Ventures joined in and came up with solutions to overcome infrastructural problems in Bangladesh.
At one point last year, its ride number went past one lakh a day in three cities, namely Dhaka, Chattogram and Sylhet.
However, its popularity started to wane after Uber launched its motorcycle service in Dhaka. Pathao's daily ride number came down to about 20,000, said a senior executive, who was also forced to resign.
"Non-compliance is a serious issue within the company and this has largely caused its popularity to decline," he added.
On Tuesday, all sorts of internal communication tools were blocked and the employees who were about to be terminated were separated on Wednesday, said an executive who was sacked.
Once the termination letters had been handed over, the employees were asked to leave the premises immediately, he said.
Pathao Limited, which runs its service in Bangladesh as a foreign entity, has so far served four crore trips or orders and its app was downloaded 50 lakh times, according to its official website. It opened its venture in Nepal last year.
Insiders said the downsizing of the workforce comes at a time when the government was about to issue a licence for the ride-hailing companies operating in the country and non-compliance plays a huge role here.
Industry analysts and investors assume that the investors backed out due to these regulatory reforms and, more importantly, due to global uncertainty on the ride-hailing revenue model as a whole.
Despite uncertainty about the upcoming rounds, Pathao spent an obscene amount on marketing, including more than Tk 1.5 crore to be a sponsor of the Bangladesh Premier League (BPL) T20 tournament, said an ex-employee, who left the company a few months back.
It also spent Tk 2 crore to insure its drivers who bought motorcycles from TVS.
However, The Daily Star was not able to verify the numbers independently.
Contacted, Sayeda Nabila Mahabub, head of marketing and public relations of Pathao, said the firm is entering its next phase of evolution as the largest on-demand platform in Bangladesh.
"Our new comprehensive strategy towards moving Bangladesh will strengthen the core businesses with an increased focus on efficiency. Accordingly, we have introduced changes across all major business lines, leading to significant organisational restructuring and cost optimisations."
Pathao is preparing for a future where its services are more accessible, customer-centric and reliant on technology. "We are hopeful that this new path will help us stay ahead of the changing market conditions and ensure the company's long-term success," she added.
The Daily Star also contacted Openspace Ventures and they said a restructuring has taken place at Pathao, and they believe that the changes will put the company in a strong position to execute its business model.  "Bangladesh remains a country we want to invest in, and we think this allows them to maintain their leading position in the market," said Hian Goh, general partner of Openspace Ventures.