Pathao undergoing massive downsizing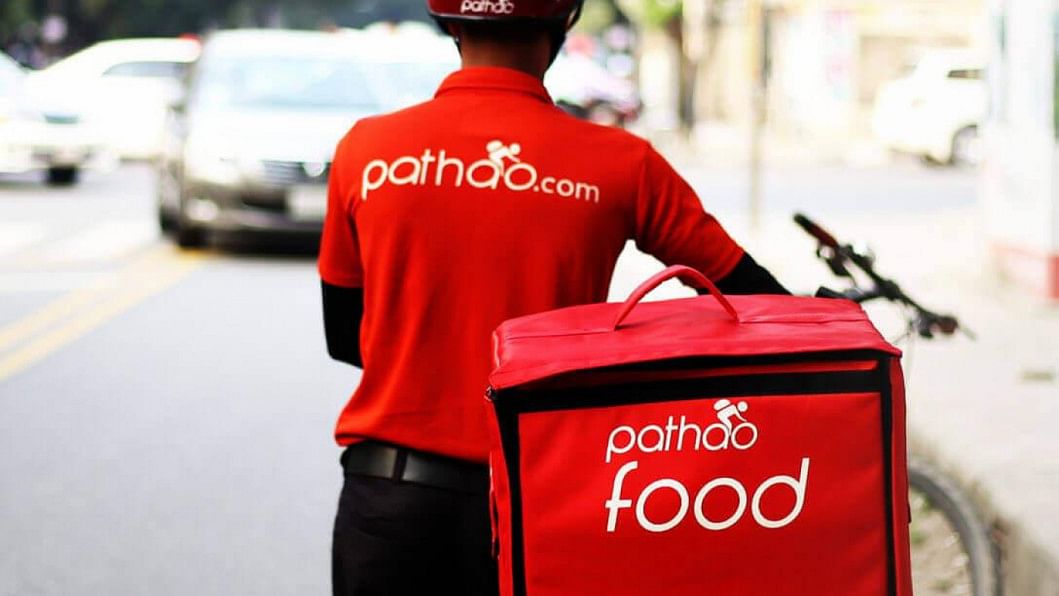 Local ride-sharing startup Pathao underwent a massive downsizing today. According to several sources currently working in Pathao, nearly three hundred mid to top-level employees including from departments like Pathao Food and Ride Core Service were handed their letters of termination.
BYTES got in touch with employees working with the finance department of Pathao. They informed that the layoff was due to investors backing out from the upcoming investment round, keeping only a few months' worth of the reserve to run the company.
Why such a massive downsizing?
The downsizing comes at a time when the Government of Bangladesh was about to issue a license for the ride-sharing companies operating in the country. Industry analysts and investors assume that the investors backed out due to these regulatory reforms and, more importantly, due to global uncertainty on the ridesharing revenue model as a whole. UBER and Lyft, two of the top players in the ridesharing sector, are still struggling and performed poorly during their IPOs.
In the case of Pathao, the golden boy of Bangladeshi startup ecosystem, this might not be the case entirely. Some of the employees who left Pathao recently pointed to Pathao's poor management of funds as the main problem.
"Despite uncertainty about the upcoming rounds Pathao spent an obscene amount on marketing, including BDT 2 Crore worth TVC and more than BDT 1.5 Crore on BPL sponsorships and campaigns," said an ex-employee, who left the company a few months back. Requesting anonymity, the ex-employee informed us that several top-level employees had a debate about these 'low ROI' campaigns and due to these differences of opinion they had to leave. However, BYTES wasn't able to independently confirm the numbers mentioned by the ex-employee.
BYTES contacted three of the institutional investors from venture round of Pathao: GO-JEK, Alter Global & Openspace Ventures. None of them responded back to our queries while we were writing this report.
How did everything happen?
BYTES spoke separately with two employees who were terminated on this latest purge by Pathao. They both had an almost identical narrative.
The tension in Pathao office started to run high when employees noticed the heightened presence of security personnel in the office. All sort of internal communication tools was blocked and the employees who were about to be terminated were separated. After handing over the termination letter, the employees were asked to leave the premises 'immediately'. The entire process was done with the active supervision of the top-level management and Pathao's Public Relations Agency. The employees returned their company-issued devices and were informed to come on a later date to collect their personal effects.
Not the first time
Pathao, which saw exponential growth during late 2017 to mid-2018, isn't doing mass layoffs for the first time. The first noticeably big layoff was done early this year. That time nearly 100 employees were sacked. Before the latest layoff, Pathao had around 520 employees. The Chattogram and Sylhet operation underwent the layoff as well due to poor financial performance in both of the regions. However, the Nepal operation has remained unaffected as operation there is steadily growing.
BYTES contacted the Syeda Nabila Mahbub, Senior PR Manager, and Hussain Elius, CEO and Co-founder of Pathao. Syeda refused to comment on the issue and informed that the PR agency of Pathao will be in touch. Elius, however, wasn't reachable. 
UPDATE: (2.53 PM, June 26, 2019)
Openspace Ventures got in touch with BYTES after the story was published. Hian Goh, General partner of Openspace Venture confirmed that, a restructuring has occurred at Pathao, and he believes that the changes will put the company in a strong position to execute its business model. "Bangladesh remains a country we want to invest in, and we think this allows them to maintain their leading position in the market," he said in a statement issued by Hian. The statement comes after an informal conference call between BYTES and Openspace Venture. 
(3.24PM, June 26, 2019)
In an official statement issued by Sayeda Nabila Mahabub, Head of Marketing and PR of Pathao and distributed by Pathao's PR agency, said that, "Pathao is entering the next phase of evolution as the largest on-demand platform in Bangladesh. Our new comprehensive strategy towards moving Bangladesh will strengthen the core businesses with an increased focus on efficiency. Accordingly, we have introduced changes across all major business lines, leading to significant organisational restructuring and cost optimisations. Pathao is preparing for a future where our services are more accessible, customer-centric and reliant on technology. We are hopeful that this new path will help us stay ahead of changing market conditions and ensure the company's long-term success."