Motorbiker stabbed to death in city
Mugger snatched his bike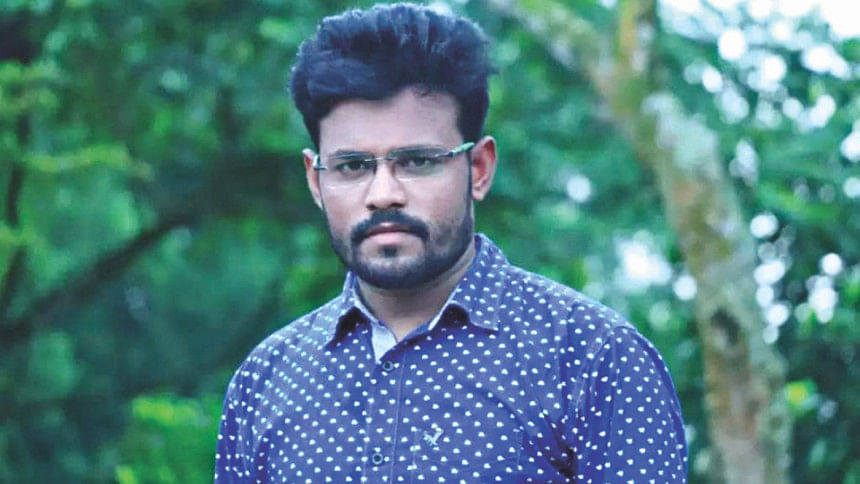 A mugger posing as a pillion passenger stabbed a motorcyclist to death and snatched his bike on the Malibagh flyover near the CID office early yesterday, police said.
After the attack, the victim, Milon, managed to run to Shantinagar where two pedestrians rescued him and took him to patrol police. 
He was then rushed to Dhaka Medical College Hospital, where he got seven stiches in the neck, but the bleeding did not stop. He was later shifted to the National Institute of Cardiovascular Diseases. After a three-hour battle, the 36-year-old died around 5:45am.
Milon's wife Shilpi filed a murder case with Shahjahanpur Police Station.
He used to live with his wife, a 10-year-old son, and a seven-year-old daughter in Gudaraghat area of Mirpur-1.
Milon's neighbour and friend Siraj Uddin, an auto-rickshaw driver, said he used to work for several ride-sharing services mostly after midnight. 
Siraj said he talked to Milon over phone several times early yesterday.
During their conversation around 12:45am, Milon was at Roy Shaheb Bazar in Old Dhaka, and they were supposed to go to Sadarghat together to pick up launch passengers.
Siraj said, "I spoke to Milon for the last time at 2:12am. He said he was heading to Malibagh CID office and would come to Shadarghat within five or six minutes."
Around 2:25am, he received a call from Milon's friend Himel and learned about the stabbing. The two then rushed to the DMCH.
Atikur Rahman, a sub-inspector of Shahjahanpur Police Station, said Milon did not use any ride-sharing app during the time of the incident.
"He was a rider of Uber and Pathao. But he had not been using either of them since August 7," the SI said, adding that the details of the suspect could be known immediately if Milon used the app. "Many riders take pillion passengers on contract nowadays. Perhaps Milon did the same."
Atikur also said Milon might have got on the flyover near Abul Hotel in Malibagh and was stabbed in front of Padma Diagnostic Centre.