Revenue target may be Tk 340,000cr next fiscal year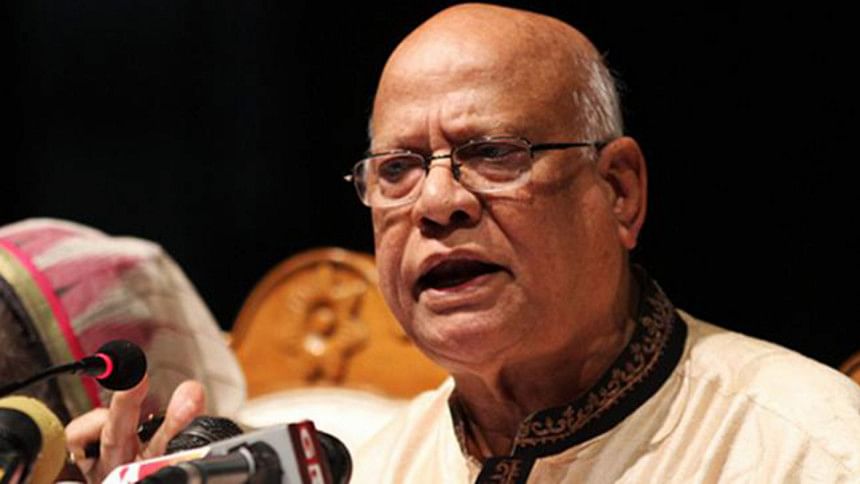 The finance ministry plans to set a revenue collection target of Tk 340,000 crore in the next fiscal year, up 18 percent from that in the current fiscal year.
This is a preliminary target, an official of the ministry said.
The revenue collection goal for fiscal 2017-18 is Tk 287,990 crore.
The resource committee of the finance ministry will finalise the target by April 10 after discussing it with the National Board of Revenue (NBR).
Finance Minister AMA Muhith, at pre-budget discussions recently, said the next fiscal year's budget would be between Tk 460,000 crore and Tk 475,000 crore.
He said the revenue target would be fixed in such a way that budget deficit remains within 5 percent.
The budget size could be about Tk 470,000 crore as per the finance ministry's preliminary projection, said an official.
The budget for 2018-19 will come ahead of the next national elections scheduled for December.
The official said some space will be kept in the next budget so that the next government can revise it.
In case of revenue earning target, the government will not take any measure that may displease people, he said.
The government plans to include some populist measures such as raising the tax-free income ceiling.
The NBR may have to contribute Tk 290,000 crore to the revenue target being planned for 2018-19, up 16.84 percent from Tk 248,190 crore in the current budget.
The ongoing budget has set an ambitious 34 percent revenue growth target for the revenue board.
However, NBR collection grew 15.37 percent year-on-year to Tk 110,511.15 crore in the first seven months of the fiscal year, according to data from the revenue administrator.
An NBR official said the full fiscal year's target for the NBR won't be achieved. So, it will require a major revision.
The finance ministry official said the revised target may be within Tk 225,000 crore in the current fiscal year. Tax officials said NBR high-ups don't want the finance ministry to set an ambitious revenue collection target for the next fiscal year; rather it wants a goal that is achievable.
The NBR will raise the issue in meetings with the resource committee and the finance division.
A finance division official said development expenditure may pick up before next elections. 
Some polls-oriented expenses will rise; even, after the elections, the new government will start its work with a new vision that will also boost spending.
Both the scenarios will raise revenue collection in the next fiscal year, the official said.