Indian firm wins deal for 300MW power supply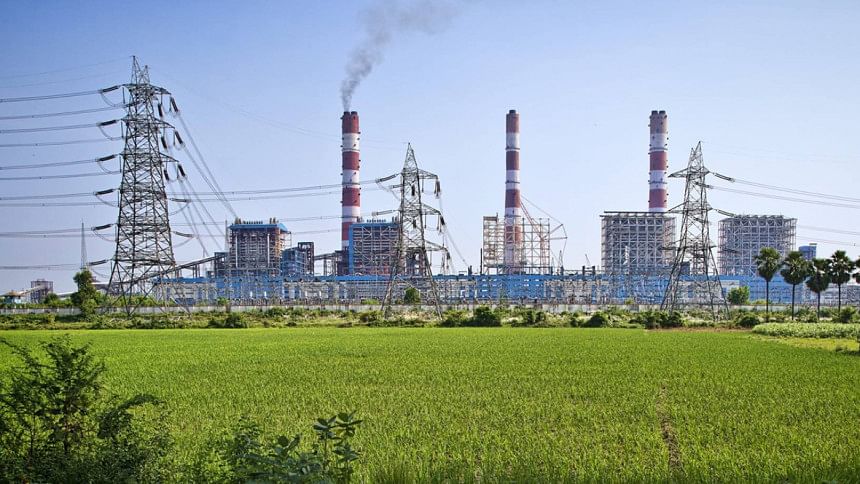 Indian state-owned cross-border power trading arm National Thermal Power Corporation Ltd has won a contract for supplying 300 megawatts electricity to Bangladesh for 15 years.

The power supply is expected to start from June this year, said a statement released by NTPC, the country' largest power generation firm, last evening.

As per rough calculations, the estimated tariff of the power to be supplied to Bangladesh is pegged at Rs 3.42 per unit.

The deal will help NTPC earn a revenue of Rs 900 crore every year, our correspondent reports quoting the statement from New Delhi.  

NTPC Vidyut Vyapar Nigam Ltd (NVVN) will supply the power to Bangladesh Power Development Board under both short term and long term categories, it said.

At present, India supplies 660MW to Bangladesh through two separate cross-border grids -- one in West Bengal and another in Tripura state -- under government-to-government deals. NTPC is already a partner in the controversial 1320MW thermal power plant in Rampal.

The supply of power is expected to start from June this year after commissioning of 500MW high-voltage direct current inter connection between India and Bangladesh, the statement added without disclosing the price at which the electricity will be supplied.

The NVVN won the contract for the 300MW beating two leading power trading companies of India.

"Bangladesh Power Development Board (BPDB) invited tender for supply of 500MW power from India under short term (1st June 2018 to 31st December 2019) and long term (1st January 2020 to 31st May 2033). The bid for this tender was submitted on 11th January 2018 and four bidders namely NVVN, Adani, PTC and Sembcorp submitted their bids. Financial bids were opened on 11th February 2018," the statement said.

"NTPC Vidyut Vyapar Nigam Ltd, wholly owned subsidiary of NTPC Ltd emerged as successful bidder (L1) both in short term and long term for 300MW power, the statement added.

This is the second time a state-owned Indian power entity has won a contract to supply electricity in Bangladesh. In 2013, Power Trading Corporation of India secured a similar cross-border supply contract in West Bengal.   

During Bangladesh Prime Minister Sheikh Hasina's visit to India in April last year,  her Indian counterpart Narendra Modi highlighted energy security as a key aspect of India-Bangladesh ties and promised to add another 500MW under an existing transmission link.

The contract to supply 300MW in Bangladesh came at a time when NTPC is looking for declining demand for electricity.

The latest contract for NTPC from Bangladesh came on a day when India's Power Minister R K Singh suggested at an industry body's meeting that Indian companies should explore markets in neighbouring countries to sell cheap power.